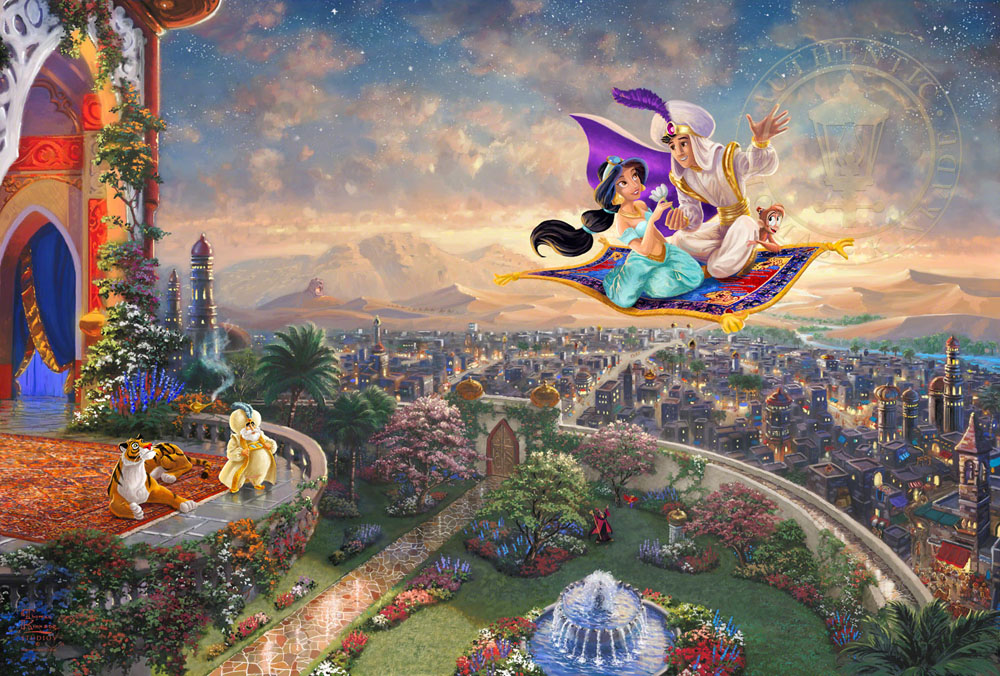 Kids love art.
If you are looking for a great gift or are trying to decorate spaces meant for children, we have just the thing, our kid-friendly art collection at Thomas Kinkade art galleries in Carmel, Monterey, or Placerville California.
Disney, Superheroes & So Much More
Reward your child or teen. Celebrate a milestone or birthday. Commemorate a special occasion or job well done. Canvas art of their favorite superheroes, Disney princesses, movies, or sports is a gift that will last.
We carry a wide selection of wall art for kids, classrooms, child-friendly waiting rooms, and family rooms.
Mickey & Minnie Paintings
Fairy Tale Princess Disney Paintings
DC Super Hero Collection
More Kid-Friendly Art For You To Consider
More Than A Gift. An Heirloom.
Classroom, office, and home decor for kids doesn't have to be flimsy and cheap. Posters fade and are easy to damage. A fine art canvas painting can last a lifetime and be passed on through generations. Kid-friendly paintings can be a gift they never have to grow out of.
Children's Favorite Bible Stories
Two of the earliest stories most kids learn at bible school is about Noah and his boat to hold two of every animal, and Jonah the man swallowed by a whale. Our fine art depictions of these two stories, are great decor for children's church classrooms or hanging in a bedroom or nursery.
Mickey Mouse Cartoon Art
Send children on an adventure with the beloved Disney couple Mickey & Minnie Mouse. They travel everywhere from France to Ireland and beyond in the Passport to Adventures series of paintings. Pick up these sweethearts in a variety of fun scenes and start your own Disney art keepsake collection that kids and grandkids are sure to love.
Psychedelic Loony Toons & DC Super Heroes
Remember Bugs Bunny? Delight Kids of today with a painting of the whole Looney Toons gang in the bright and unique style of artist Blend Cota. This child-friendly home decor piece looks great in a contemporary setting or any room that needs a pop of color.
Maybe your teen is a big fan of DC. Or maybe he or she is the superhero in your like. Our collection of superhero fine art is the perfect way to surprise your Superman or remind the kids in your class that no matter what challenges they face, they can come out on top.
Too Many Choices? We Can Help.
The best way to pick the right child-friendly painting for your collection is to stop by and see the real beauty of fine art for kids. We invite you to our Thomas Kinkade art galleries throughout California including the neighborhoods of Carmel, Monterey, and Placerville.
Stop by and let our art consultants help you with finding everyone's next favorite piece in your kid-friendly art collection.