Art Notes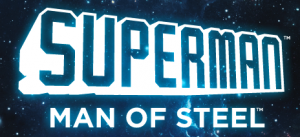 As the sun sets on Metropolis, it seems that the city will be forever changed with the arrival of Doomsday. Lex Luthor has just unleashed this genetically engineered and constantly evolving villain to wreak havoc on the people of this fine city, in hopes to draw out the greatest Super Hero ever known.
Superman – Man of Steel by Thomas Kinkade Studios celebrates the release of one of the most iconic issues produced by DC Comics – Superman: The Death of Superman.
In Superman – Man of Steel, the Last Son of Krypton meets his two greatest enemies – The Ultimate, better known as Doomsday, and Lex Luthor, who can be seen standing on top of The Daily Planet with his vengeful fist raised in the air.
Key Points
Superman – Man of Steel is the first Limited Edition Art by Thomas Kinkade Studios dedicated to this iconic Super Hero and his two biggest Super-Villains.
The helicopter seen flying through the skyline capturing every second of this epic battle is none other than that of The Daily Planet.
Smallville, the boyhood home of Superman, can be seen in the background, as fighter jets fly overhead.
Lex Luthor's criminal enterprise, LexCorp, the aerospace engineering firm, was started in the top floor offices of The Daily Planet.
Doomsday, The Ultimate Killing Machine, is illustrated in both vivid color and terror.
The rooftop sign below Superman's cape stands as a reminder that although he will perish, the Man of Steel will eventually reemerge stronger than before.
Copyright: © & TM DC Comics. (s17) © The Thomas Kinkade Estate.
Title Superman – Man of Steel
Painted April 2017
Published April 2017
Style Narrative Panorama
Classification Thomas Kinkade Studios