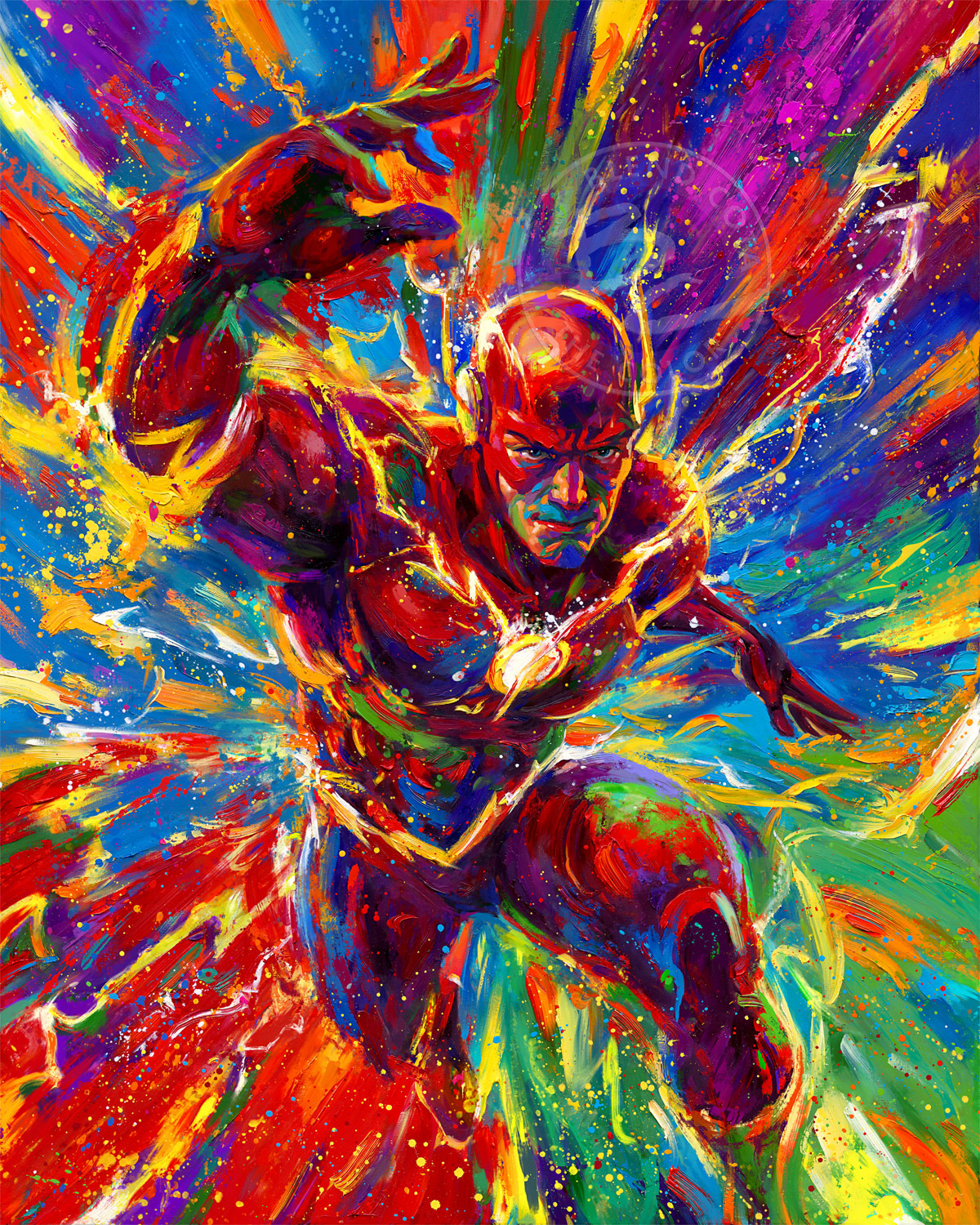 Art Notes
During my travels across North America to various comic cons I started to hear a common question from fans, "When are you going to paint The Flash?" It never failed, at every con, there were more and more fans asking me to paint the Scarlet Speedster. So, I re-read through his comics and I saw a lot of myself in Barry Allen; I loved his wit and charm – it got me super excited about this project. As I dove deeper and deeper into this painting, I became obsessed with capturing his speed, motion and electricity on canvas. I hope you all enjoy my version of The Fastest Man Alive.
Highlights
The colors of speed- red, orange, and yellow are heavily featured in this piece.
At supersonic speeds lighting uncontrollably sparks out of our hero.
The Flash's is perfectly depicted in his New 52 cannon suit.
Copyright: THE FLASH – JUSTICE LEAGUE and all related characters and elements © & ™ DC Comics. (s18) © Art Brand Studios, LLC, All Rights Reserved.
Title The Flash
Painted 2018
Published 2018
Collection The Color