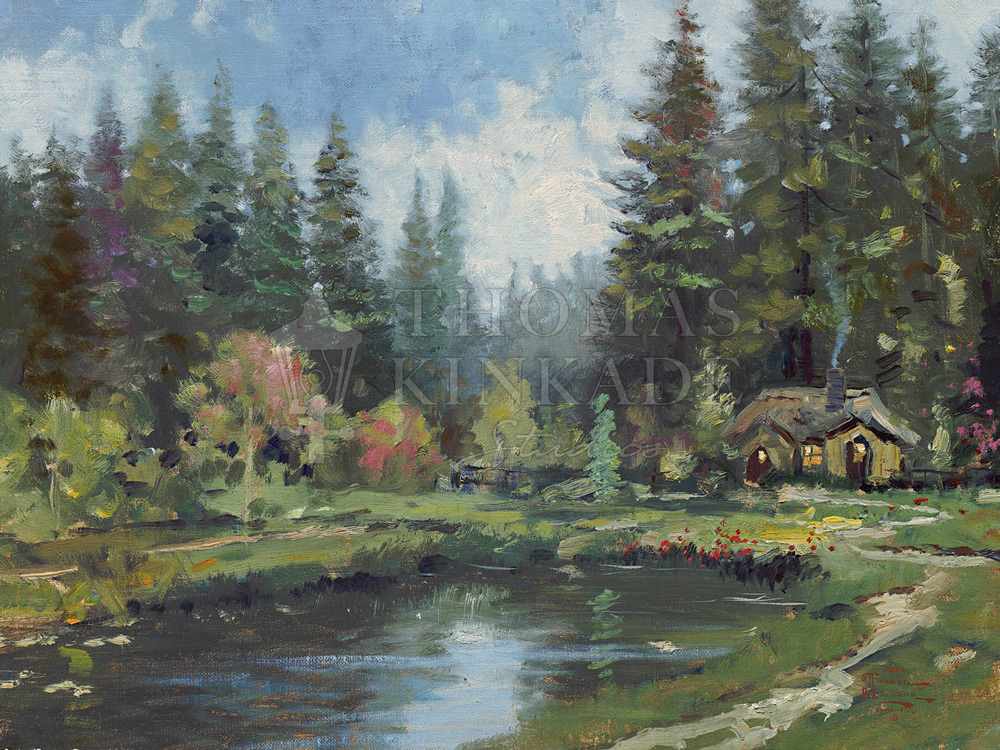 Art Notes
Thom often talked about Plein Air painting. In Plein Air, or open-air painting, the natural light is always changing as the sun moves across the sky and clouds can play with this natural light. He always traveled with a small portable studio and was ready to paint at any time. His passion with which he worked shows itself in the bold brushworks that brings Cottage in the Pines to life.
Thomas Kinkade was raised with the majestic views of the mighty Sierra-Nevada mountain range. He often recalled that as a boy, he would hike surrounded by the clear evidence of God's hand in creation. While we do not have any notes from Thom that tells us where he was when he painted this Plein air, you can definitely place yourself in his hiking shoes and envision capturing Cottage in the Pines in that moment of time.
-Thomas Kinkade Studios
Copyright: © The Thomas Kinkade Estate. All rights reserved.
Title Cottage in the Pines
Painted 2019
Published 2019
Style Plein Air