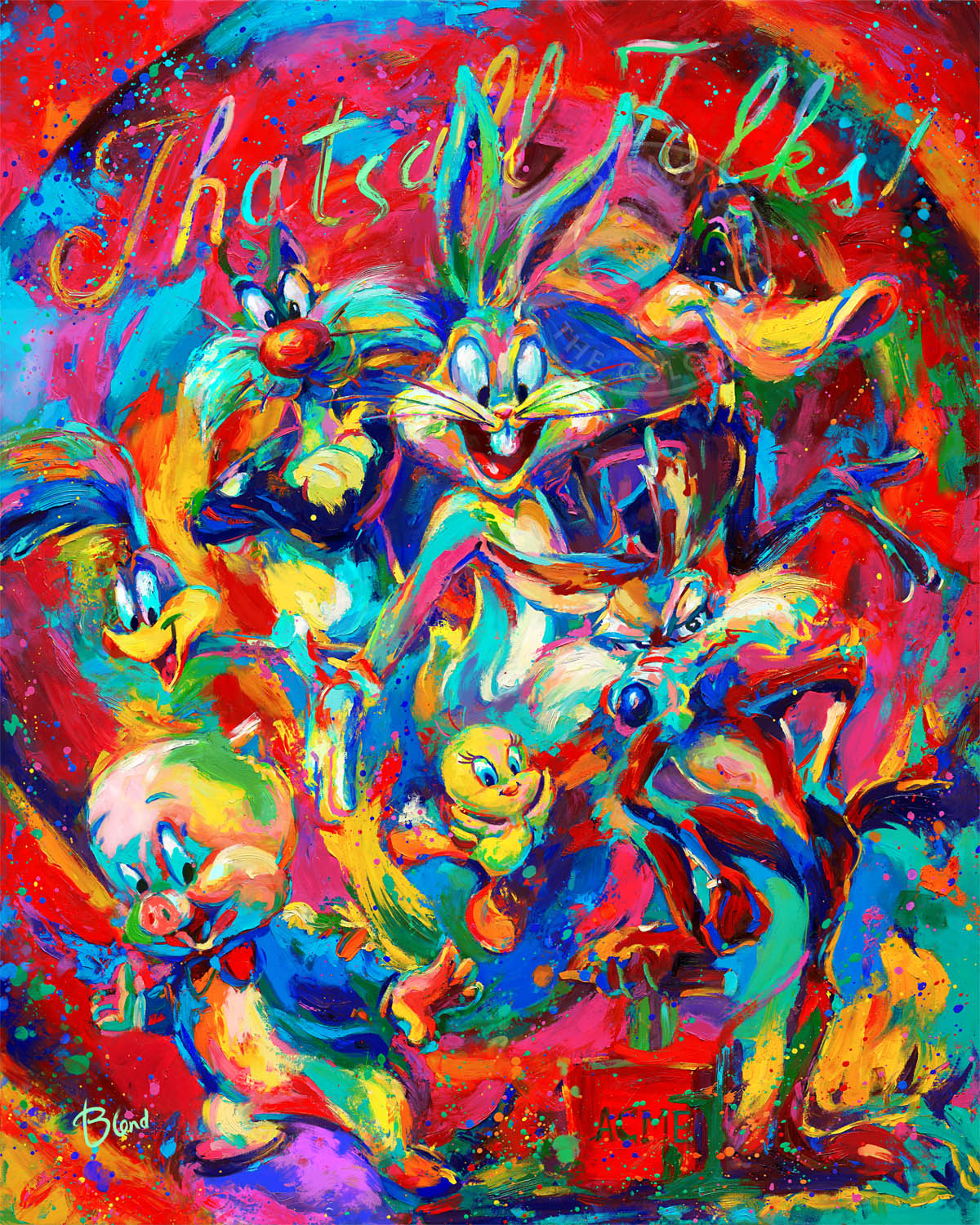 Art Notes
Is it duck hunting season or rabbit hunting season? No matter where your allegiances lie, fans of beloved cartoon characters like Bugs Bunny and Daffy Duck are in for a treat. Seven of the most iconic and zany Looney Tunes characters have been immortalized in my iconic "The Color" Collection style and coloring for you all to enjoy!
HIGHLIGHTS
• Wile E. Coyote has got his foot on the plunger, let's hope he doesn't blow the whole gang up.
• The phrase "That's all Folks" is Looney Tune's signature closing sequence. It was used by Porky Pig during the Golden Age of Animation.
• Everyone's favorite carrot-chewing bunny is center stage and rightfully so – he is one of the most recognized cartoon characters across the world!
Copyright: LOONEY TUNES AND ALL RELATED CHARACTERS AND ELEMENTS © & ™ WARNER BROS. ENTERTAINMENT INC. (S18) © 2018 ART BRAND STUDIOS, LLC, ALL RIGHTS RESERVED
Title That's All Folks
Painted 2018
Published 2018
Collection The Color