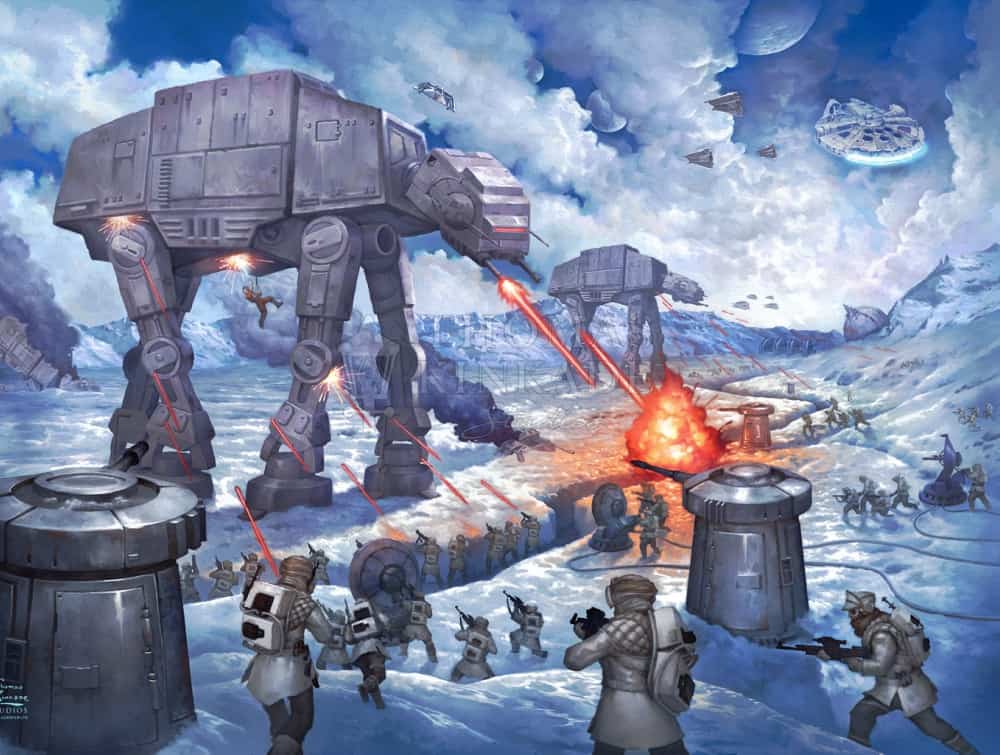 Bring vibrant hues and lively energy to your home's game room, with paintings from the Thomas Kinkade galleries in Carmel, Monterey, and Placerville, California. Invite your friends and family over for a game night and amaze them with the gorgeous kaleidoscope of colors and iconic characters featured in some of our most whimsical Thomas Kinkade paintings.
Turn boring into brilliant with eyecatching game room art that won't just draw their gaze, but begin a conversation.
Thomas Kinkade For All Ages
Thomas Kinkade galleries are often synonymous with fine art pieces featuring picturesque cottages, gorgeous scenery, and bustling cityscapes. We also have a large selection of paintings on canvas that feature prominent and notable superheroes, films for children, and even animals and sports.
Find ideal artwork for your lively game room that will both enchant the kids and rekindle that spark of childhood in the young at heart.
Not Your Average Room Decor
Your game room should be a hub for excitement, entertainment, and exceptional conversation. One of the best ways to assure that this is what happens is to showcase distinctive canvas art that is sure to make your house guests pause to admire both the room enriching hues and the engaging subject matter.
Talk pop culture with friends surrounded by favorite Star Wars scenes. Or, sit back and admire your game room wall art inspired by DC Characters or the Pirates of the Caribbean. Why dress your walls with cheap, flimsy posters when you can choose high-quality, Limited Edition, showstopping artwork that is sure to make your guests green with envy.
Upgrade Your Game Room With Art
At the Thomas Kinkade galleries in Carmel, Monterey, and Placerville, California, you are sure to find artwork for your game room that stirs your spirit and brings a smile to your face. Treat yourself by transforming your recreational space, den, or man cave, into an inviting room that will make your guests want to stay and play.
Stop by one of our galleries today to experience the richness of our paintings for yourself. We can't wait to help you find the piece or collection that speaks to you.