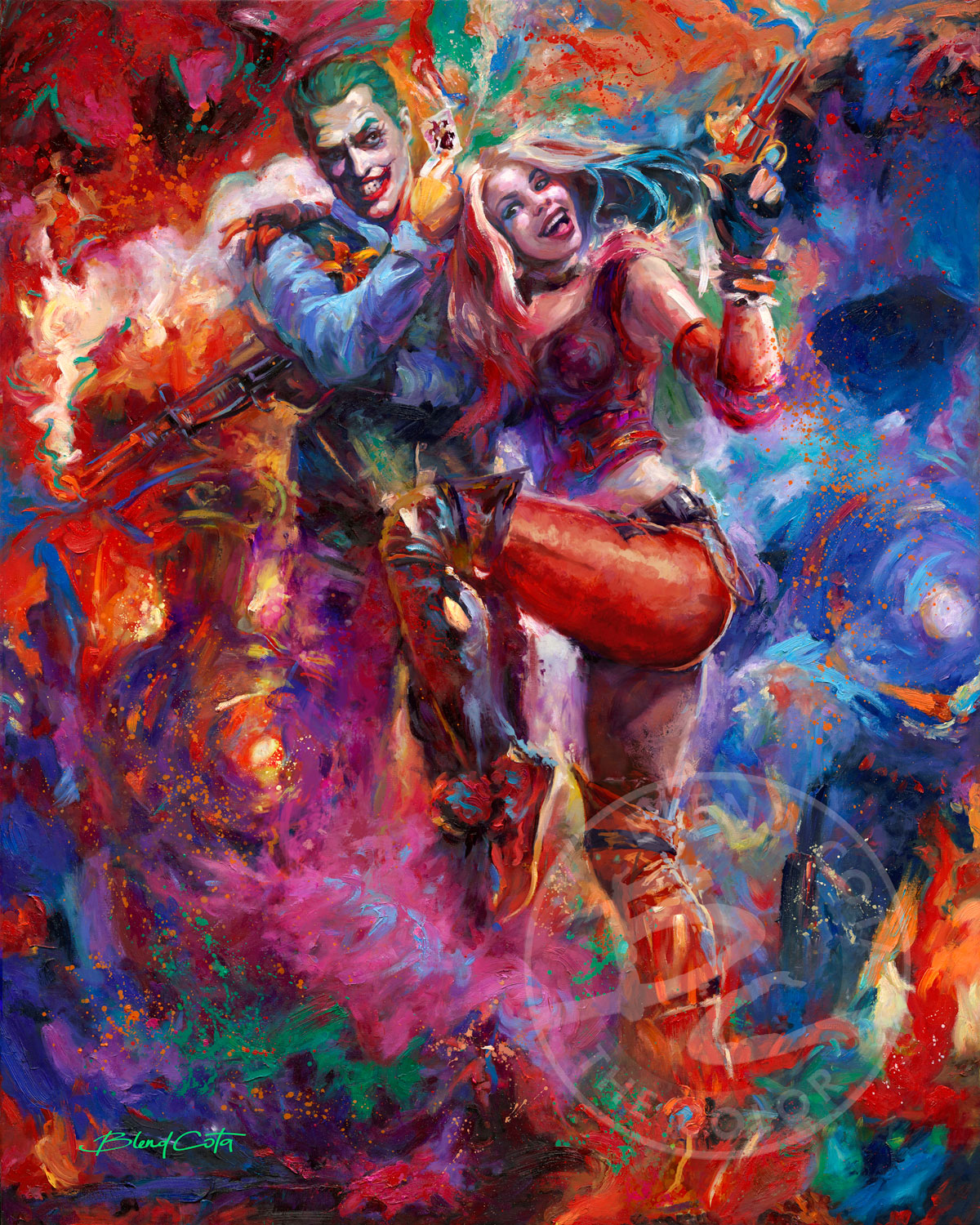 Art Notes
There is never a dull moment with this pair of predators out on a sinister prowl. Look at their eccentric fashion and the blend of color splashes, that celebrate the craziness of life.
Key Features:
The ever-vigilant Batman can be seen making his way through the explosions of chaos.
The smoky hues of purple and blue mask the vision of the Gotham's police force: the keepers of the peace?
Copyright: © & TM DC COMICS AND WARNER BROS. ENTERTAINMENT INC. (S17) | © ART BRAND STUDIOS, LLC, ALL RIGHTS RESERVED
Title The Joker & Harley Quinn
Published September 2017