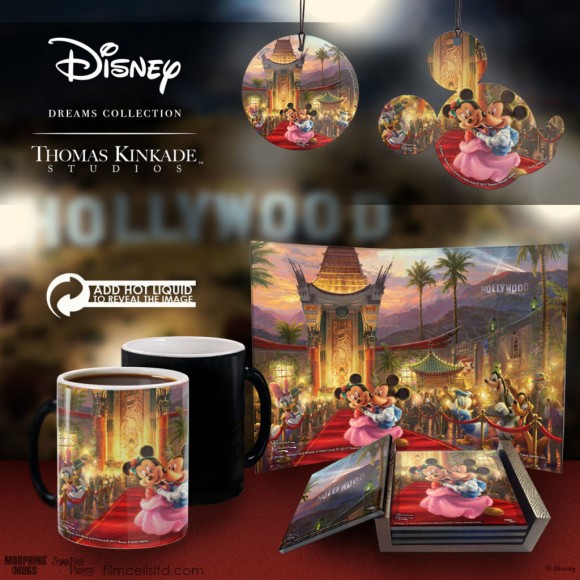 Minnie Mouse was honored this week with her very own star on the Hollywood Walk-of-Fame.  Celebrate Disney's Minnie Mouse with collectibles by Trend Setters Ltd. featuring Mickey and Minnie in Hollywood artwork by Thomas Kinkade Studios.
Trend Setters Ltd was founded in 1993. Since that time, they have created a family of brands designed to bring a variety of quality products, each made in the USA, to all of their customers. The products and brands are presented across two primary websites. The newest, CustomPhotoPrints.com, launched in 2015 offers a range of personalized photo products and services. Their more established website, Filmcellsltd.com, launched back in 2000 and offers licensed designs, incorporating a variety of products. While the websites are distinct from one another, they share a common goal: create and deliver a quality product that you trust, and are proud to share with your friends and family.
Trend Setters Ltd.'s 15,000-sq. foot warehouse gives them the capacity to manufacture in Tremont, Illinois, USA., and offers an efficient, professional service to private customers, while maintaining their ability to distribute to companies of all sizes, all around the globe.