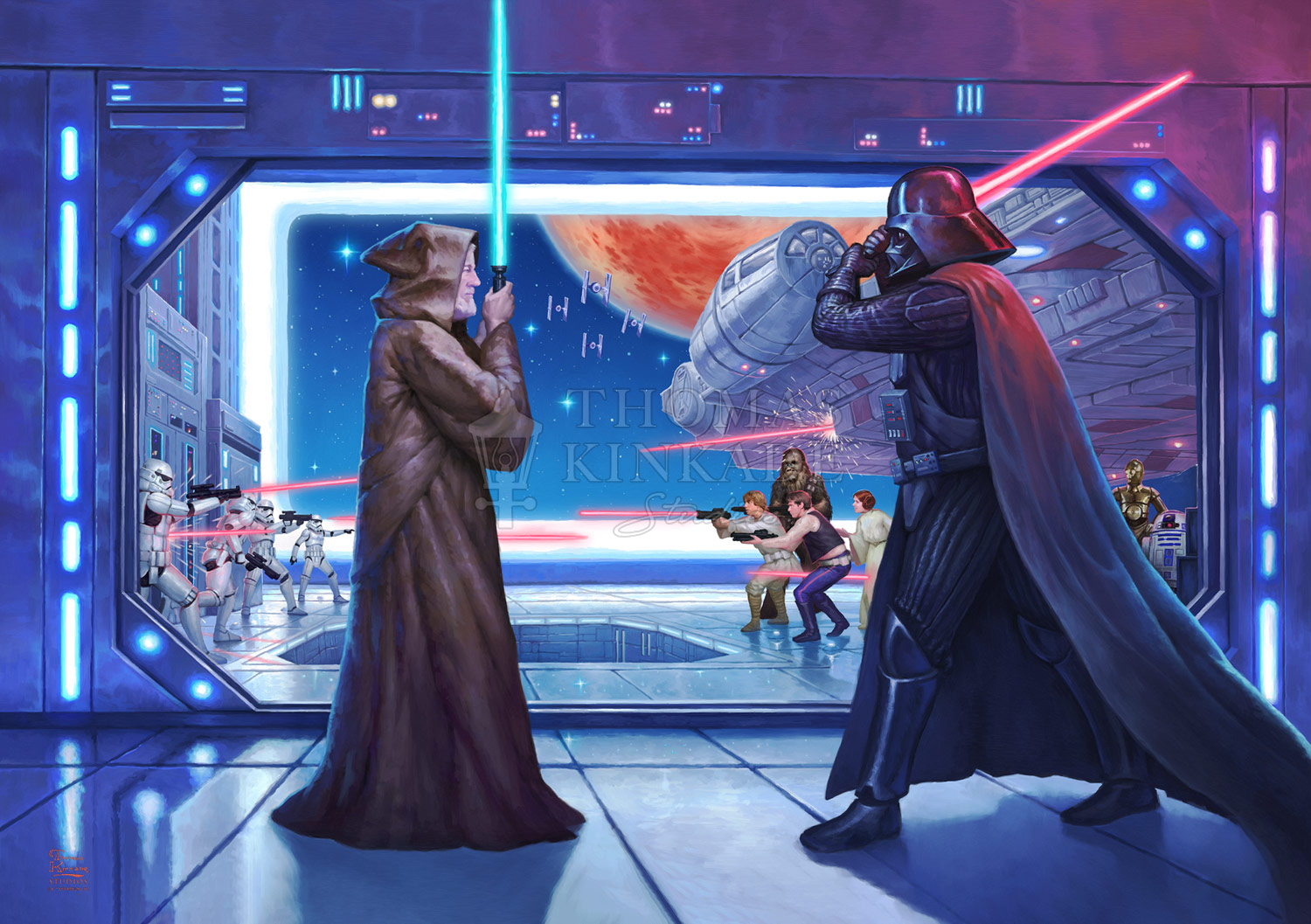 Art Notes
The Rebels are fighting their way to the safety of the Millennium Falcon™. Our heroes and the Stormtroopers™ are all temporarily distracted by an epic battle of Good vs Evil. All eyes seem to turn to this conflict.
"Obi-Wan's™ Final Battle" by Thomas Kinkade Studios depicts the final moments of the Lightsaber™ battle between Obi-Wan Kenobi and Darth Vader™. Obi-Wan feels secure knowing that Luke Skywalker™ is on his journey towards becoming the Jedi™ he was always destined to be. Would Luke mature into the Jedi that the prophecy said would save the Force™? That is for the future to determine.
Key Points
 C-3PO™ and R2-D2™ are blindly dodging laser fire as they race to escape.
 Luke, Princess Leia™, Han Solo™, and Chewbacca™ have been surprised by Stormtroopers as they fight for their lives and the fate of the galaxy.
Obi-Wan knows that Luke is vital to defeating the dark side of the Force and is prepared to sacrifice himself to help the cause.
Planet Yavin™ in all its reddish-orange glory fills the scene in a disturbing glow.
Copyright: © & ™ Lucasfilm Ltd.
Title Obi-Wan's™ Final Battle
Painted 2019
Published June 2019
Collection Star Wars