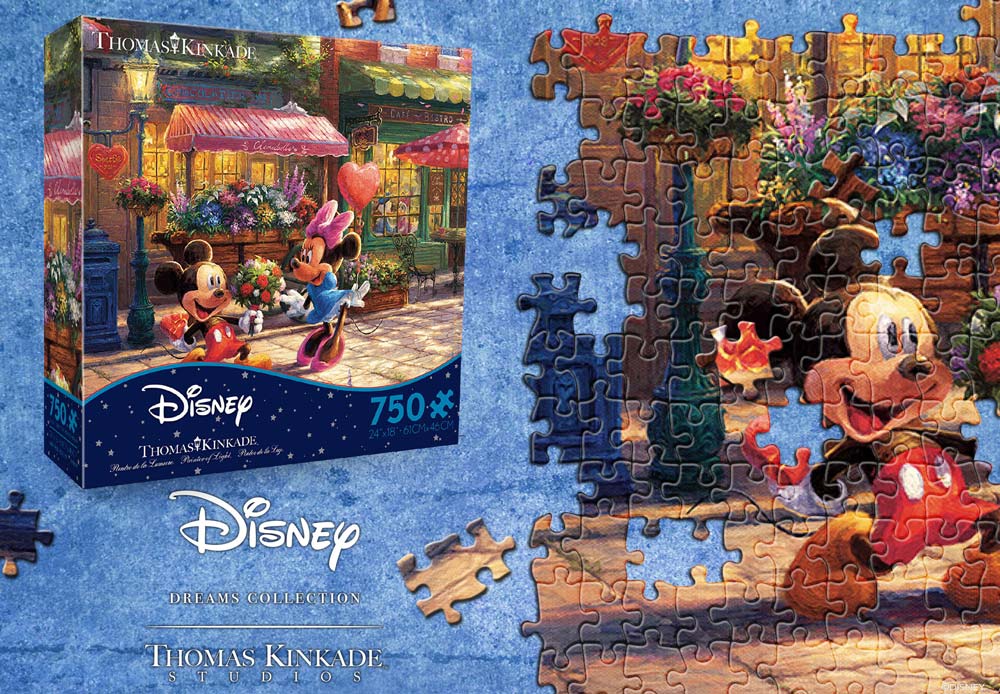 Puzzled for plans for Valentine's Day?  Ceaco's 750 piece puzzle features Disney's Mickey and Minnie Sweetheart Café by Thomas Kinkade Studios.
"There are no extra pieces in the universe. Everyone is here because he or she has a place to fill, and every piece must fit itself into the big jigsaw puzzle." – Deepak Chopra
Since their start in 1987 Ceaco has remained true to their mission: To create high quality, innovative and challenging jigsaw puzzles and to provide hours of family fun.
Ceaco's talented team of designers and marketing professionals are always searching the world over for developing trends, emerging artwork, and new technologies involving printing, die cutting and unique puzzle materials. Ceaco's purpose is clear: to continue to be in the forefront of our industry and create a product that combines family entertainment with a distinctive a