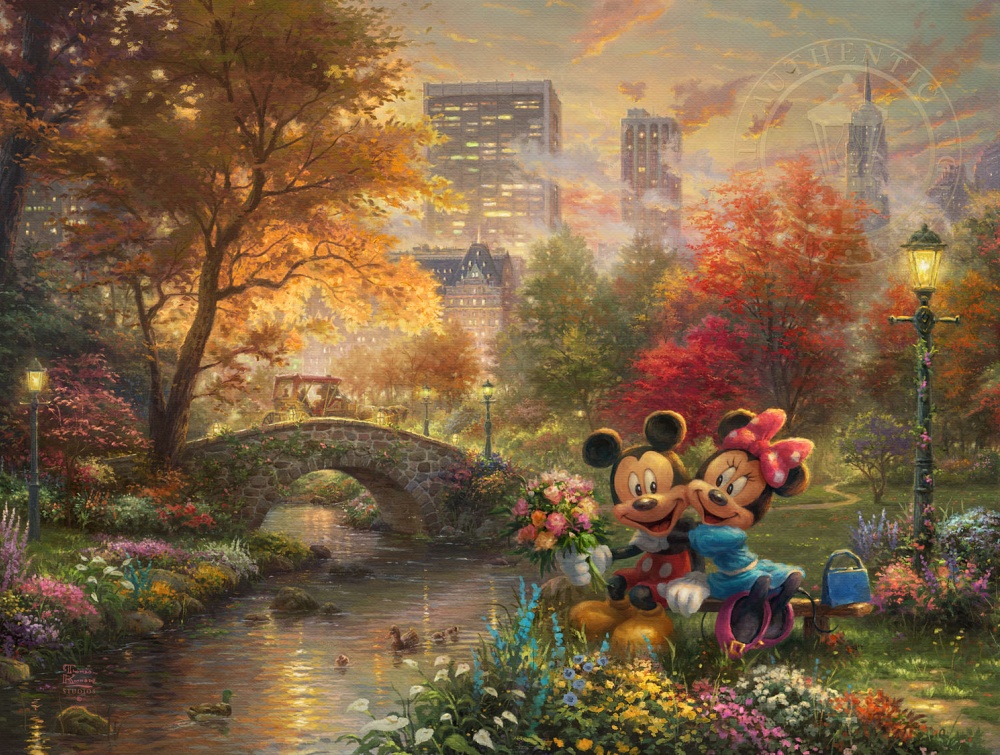 The Thomas Kinkade Caramel, Monterey, and Placerville California art galleries can help you find the best Kinkade art for Thanksgiving this year. With our friendly, knowledgeable staff and a great selection of canvas art to choose from, you are sure to find that perfect piece of fall art.
Don't wait until guests are already on your doorstep. See how a painting on canvas can set the scene for holiday fun.
The Holiday Spirit
Autumn is a beautiful season. Colors of changing leaves, cooler temps, apple cider, and hot cocoa by a crackling fire. These are just a few of the images that come to mind as summer transitions into the winter months.
Fall Decor For The Guest Room Or Family Room
Coming together for the Thanksgiving holiday to enjoy great food and reflect on all we have to be thankful for, is a beloved tradition for many families. Decorate for your expected guests or yourself with Thomas Kinkade.
We have a variety of autumn fine art pieces that capture the spirit of the season. We can help to set the mood for all your upcoming festivities.
Thanksgiving Paintings For Your Home
When putting out your Thanksgiving decorations, don't forget about your walls. Any number of paintings from our fall collections are sure to compliment your Thanksgiving home decor. Spruce up your guest room decor for Thanksgiving guests with a gorgeous piece of autumn-themed art. Or, why not set the mood with an amazing autumn painting on canvas over your family room fireplace.
Brighten your dining room walls with stunning fall artwork you will want to leave up year-round. Whichever canvas painting you choose, our Thanksgiving wall art is sure to be a topic of conversation among all your guests.
Spoil Your Hostess With Beautiful Fine Art
Do you have a friend or family member that goes above and beyond hosting Thanksgiving every year? Reward her for letting you sit back and relax. What better way to show love and appreciation for all they do than a sensational piece of fall-themed art?
It's a gift that they are sure to remember and cherish from year to year.
Find Fall Gifts & Home Decor In California
We can help you find that final piece of fall room decor. Let us point you towards the perfect finishing touch for any room or the ideal gift for family or friends. Stop by one of our Thomas Kinkade Caramel, Monterey, or Placerville, California galleries today.