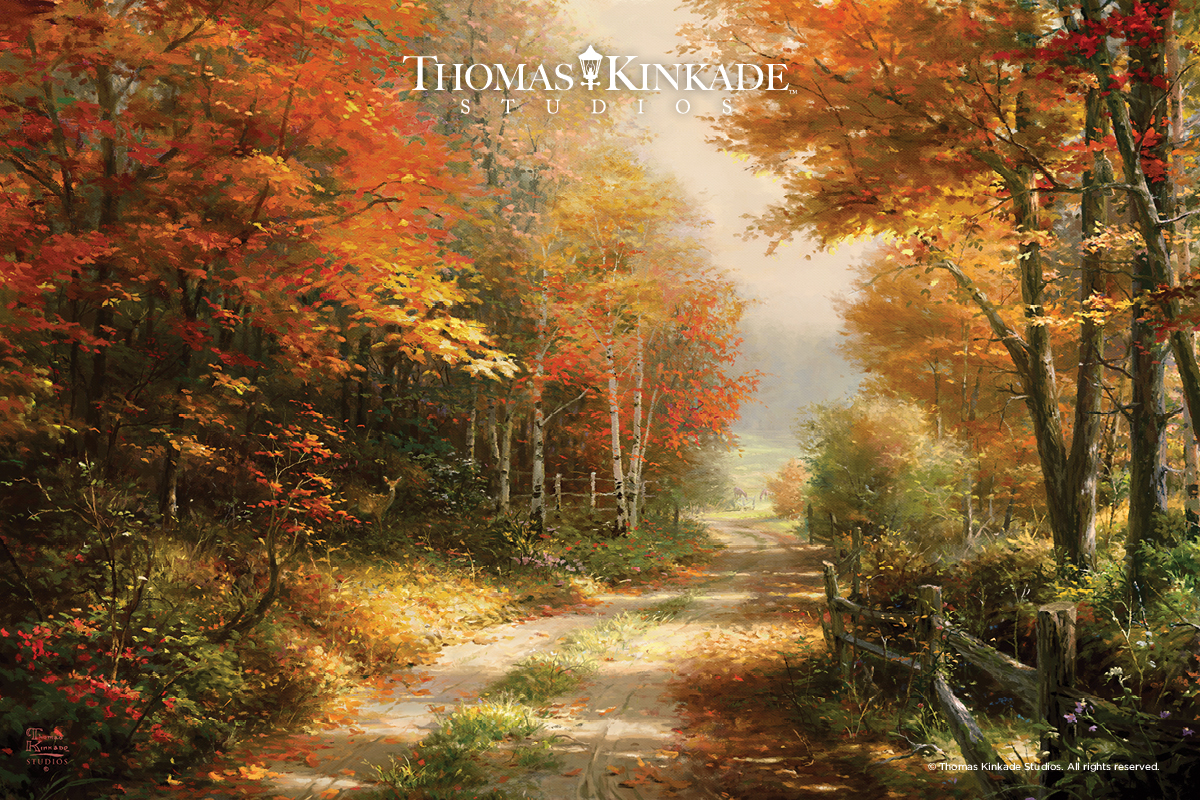 Art Notes
A Walk Down Autumn Lane continues down the cool depths of the rural road that Thomas Kinkade perfectly depicted in his fiery piece, Autumn Lane. Now over two decades later, the overgrown lane is still rich with the pleasures of the season; long morning shadows stretch far into the untamed autumn forest, only broken up by the brilliant morning light that illuminates the countryside's hidden gems.
Key Points
If you look closely, hidden within the scene are few of Thom's favorite animals that you can find in some of his other works of art.
A pair of horses is seen grazing in an open meadow, waiting to take two adventurers out into the wilderness.
Thom always loved anticipating what might lie around the next bend in the road, so be our guest – try to guess what you'll see next on Autumn Lane. But expect to be surprised!
Copyright: © Thomas Kinkade Studios. All rights reserved.
Title A Walk Down Autumn Lane
Painted 2018
Published 2018
Classification Thomas Kinkade Studios