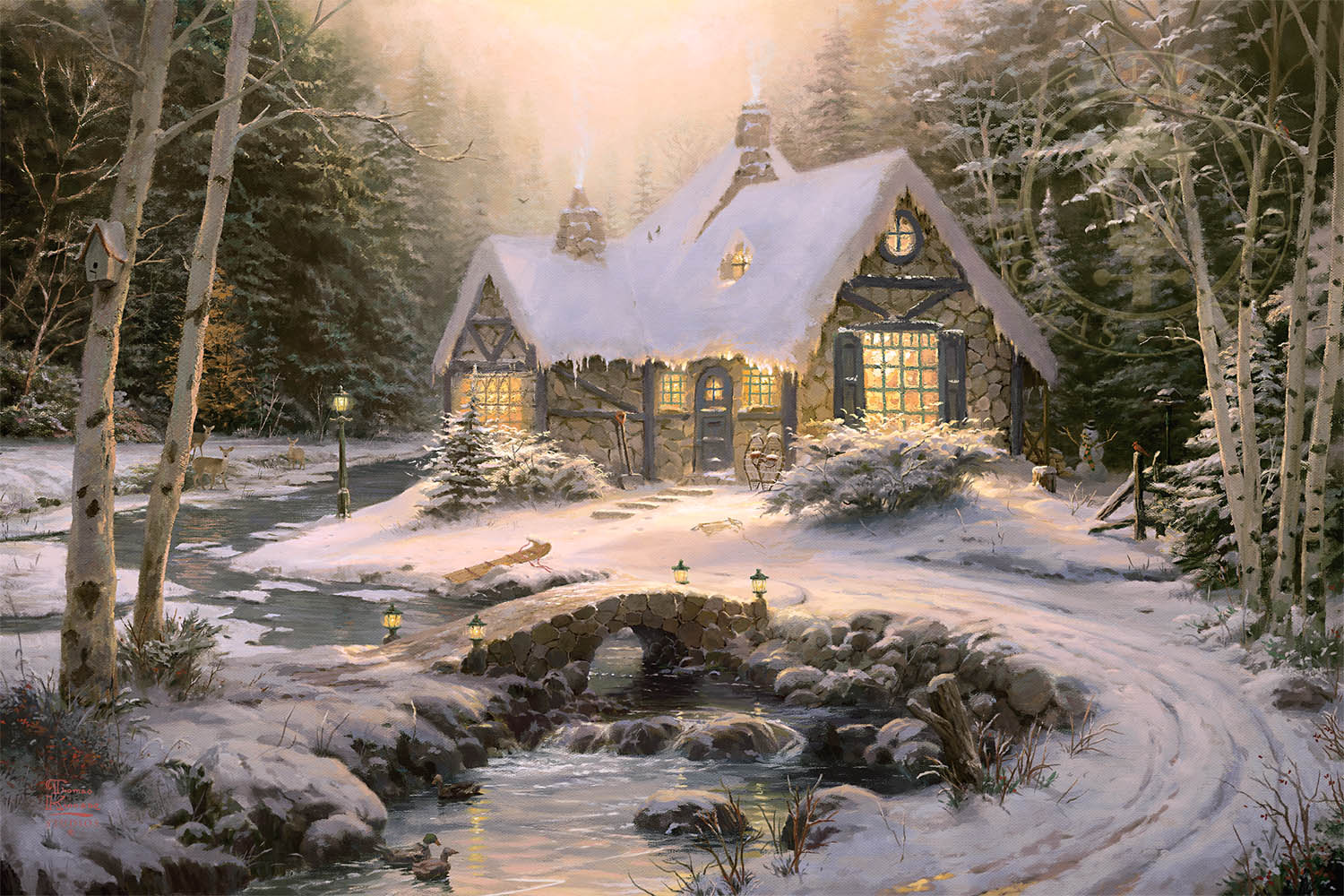 Art Notes
In Winter Light Cottage, the world seems calm and bright under a pristine white blanket of snow. The freshly fallen powder has prompted snowball fights, sledding and the building of snowmen. As the cool winter sun gives way to the brisk night air, you realize you have found your quiet place of peace to enjoy the Christmas season.
Key Points
As you look closely, hidden in the scene are a few favorite animals.
Three delicate fawns are approaching the cottage, seemingly wanting to join in the reverent mood and peace of the moment.
Two male cardinals are hard to miss; they seem to glow like red-hot coals in the snow.
A pair of snowshoes await to take you out on an adventure into the cool depths of the forest
Copyright: © Thomas Kinkade Studios. All rights reserved.
Title Winter Light Cottage
Painted 2018
Published 2018
Classification Thomas Kinkade Studios
Collection Thomas Kinkade Studios