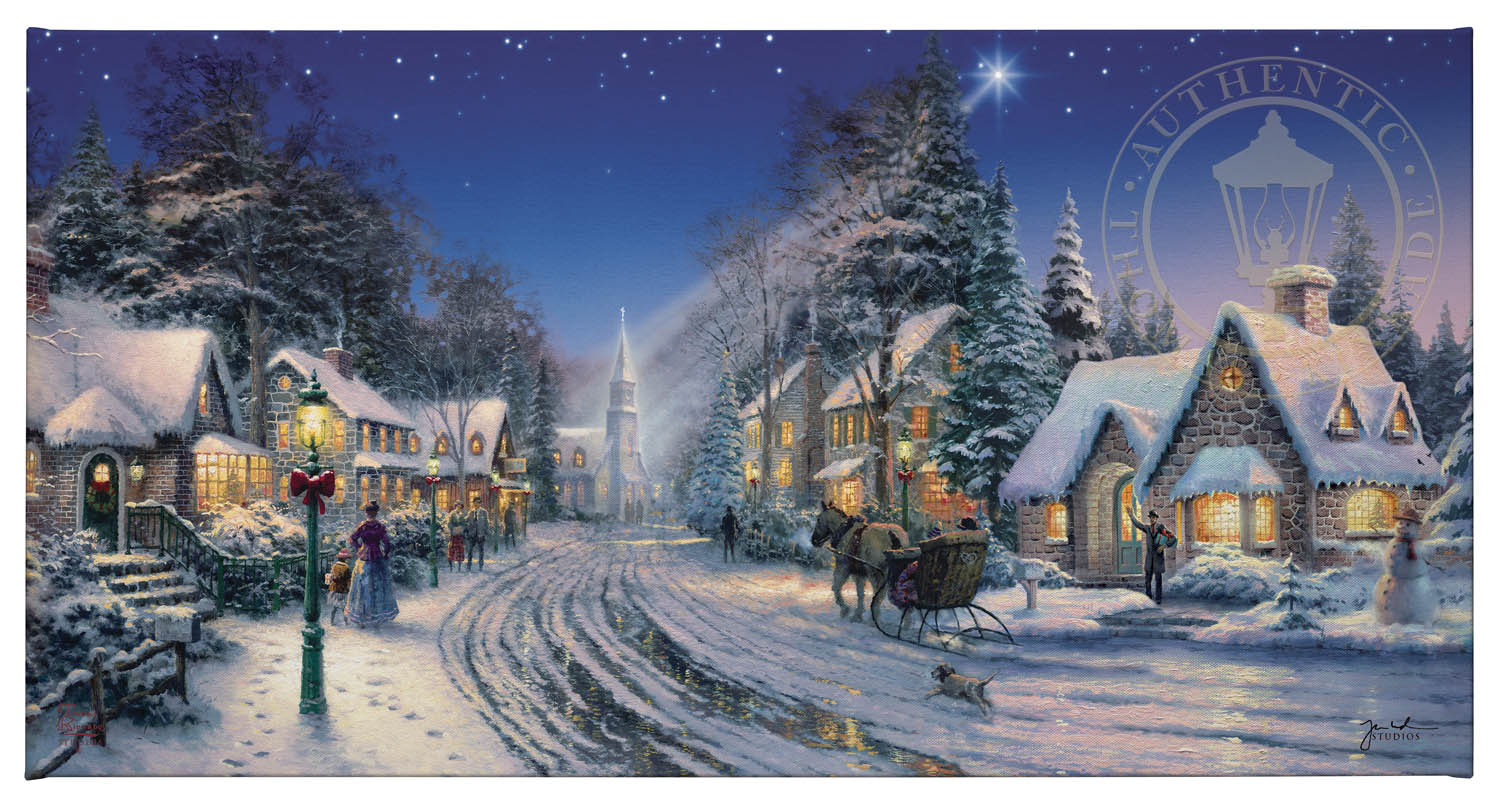 Gallery Director Notes
We are pleased to announce the release of Starlight Evening, a Gallery Exclusive Hand Highlighted Limited Edition Wrap. All Gallery Wrapped Canvas pieces are unframed as the piece is designed with the artwork wrapping fully around the sides of the canvas. This exclusive release is only available at select galleries like ours.
Art Notes
This artwork is an adaptation of a Thomas Kinkade classic. In celebration of Christmas, Thomas Kinkade Studios enhanced Thom's original piece with special holiday and winter elements. Can you find them all? This collaborative piece is available in a beautiful gallery wrapped canvas limited edition format that is the perfect accent for any home or office.
In Starlight Evening, we look back to when Christmas was a simpler time, where street lamps radiate with the warm light of a natural flame and the townsfolk leisurely stroll to Christmas Eve Mass.
Copyright: © Thomas Kinkade Studios. All rights reserved.
Title Starlight Evening
Painted December 2018
Published December 2018
Classification Thomas Kinkade Studios
Collection 2018 Special Limited Edition