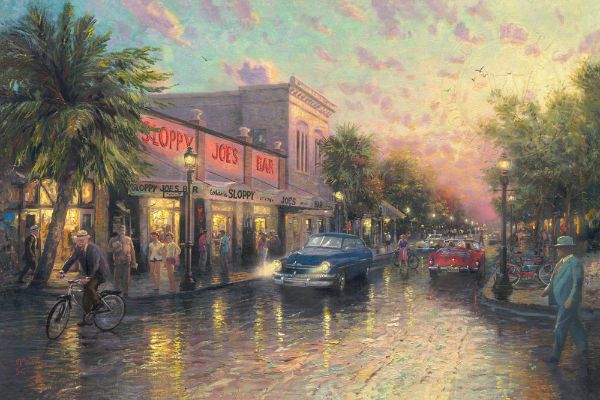 Many people feel intimidated by the thought of collecting contemporary art. They have visions of contemporary artists locked in their studios, waiting for the next million-dollar collector to buy their entire collection. But such visions don't have a basis in reality.
The art world is more open than some people may think. Excellent pieces with remarkable quality can be found in unexpected places.
Acquire Inexpensive New Pieces
Find Work That Transcends Boundaries
Add Prints To Your Collection
Begin The Process Slowly
Modern Art Doesn't Have to Be Expensive
Nowadays, there is access to art like never before. Collectors can find work that speaks to them in the following places.
Art Galleries
Street Fairs
Comic-Con & Other Conventions
Instagram
Coffee Shops & Restaurants
Moreover, it's possible to find the works of many up-and-coming contemporary artists who are just now building their careers. As such, you can sometimes find beautiful paintings that are good for your wallet and have the potential to increase in value in the years to come.
Expand Your Definition Of Contemporary Art
One of the reasons beginner art collectors think they don't like contemporary artwork is that they only see representations in modern collections in museums and big-name galleries. Often, it's abstract or includes subjects that don't appeal to them.
However, collecting for beginners should be enjoyable and include what they like; not all contemporary work falls into the abstract category. Many modern artists, like Zac or Thomas Kinkade, paint in a realistic style, making 21st-century pieces an attractive option for new collectors.
Include Prints In Your Contemporary Collection
This is one of the great secrets of collecting. Adding prints to your collection gives you access to the work of more established artists like Thomas Kinkade. These artists often have prints available on canvas and paper, just waiting to find a home in a new contemporary art collection somewhere.
Here's a look at what you could get if you add prints to your art collection.
As you can see, many contemporary works deal with a more representational style and include myriad subject matters.
Don't Go Overboard At First
When it comes to creating a modern collection, slow and steady wins the race. While you may want to have a home filled with wall-sized art, it's okay to start with small pieces and with prints.
You'll want to research the work of contemporary artists. The same goes for galleries you'd like to buy from. Look online for reviews to ensure they're reputable and have good standing in the art world.
Start Collecting Art Today At Thomas Kinkade Studios In California
If you're interested in collecting art, there's no better time than now. From plein air art of the great outdoors to paintings that capture scenes from our favorite movies, your next favorite piece is just around the corner.
Talk to one of the art consultants today at Thomas Kinkade Studios in California to learn more about collecting for beginners.