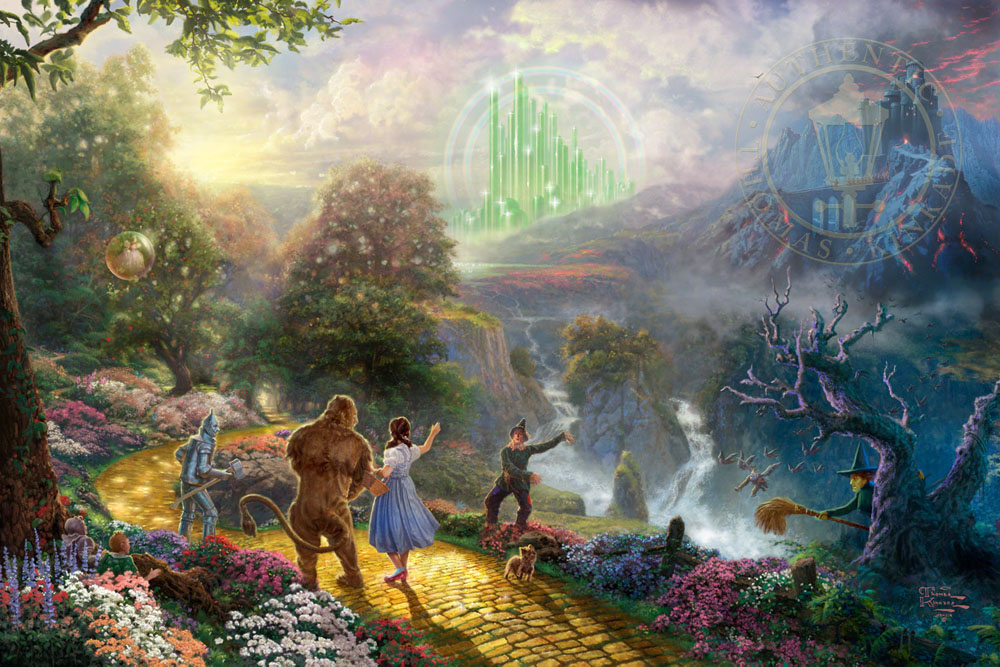 At Thomas Kinkade in Carmel, Monterey, and Placerville, we have such an array of fun art for the young at heart, that your only problem will be choosing which paintings to bring home. With bold colors and charming subjects, these whimsical paintings will add a spark of joy to any room. Find out which fun paintings are the right choice for your home or as a gift.
Celebrate A Fandom
From Disney to DC, Thomas Kinkade home decor is sure to thrill the heart of fans everywhere. Immerse yourself in the play of light and the thrilling scenes that bring your fandom to life. Not only are these light-hearted paintings beautiful, but they make excellent conversation pieces.
Who's your favorite superhero? Let everyone know with a painting of the Flash or Batman.
Evoke Childhood Memories
Few things evoke our favorite childhood memories more than films. Disney's animated classics, which are so lovingly portrayed in a variety of our paintings, are especially poignant.
Relive some of your favorite memories with our paintings on canvas. Did you want to fly away with Peter Pan, or dance under the moonlight like Cinderella? You can when you bring one of these cherished and colorful paintings home.
Choose A Cherished Gift
What could make a more meaningful gift than paintings of fun, whimsical art? Fine art is a keepsake that will last for generations. Not only is wall art lasting, it's a personal and thoughtful way to say, "This painting reminded me of you."
Although there are dozens of fantastic options to choose from when selecting a piece for the "young at heart," here are some of our favorites:
Fun Paintings In Carmel, Monterey, & Placerville
Nobody does fun paintings better than the galleries of Thomas Kinkade in Carmel, Monterey, and Placerville, CA. Stop by one of our convenient locations today and find the perfect canvas art for your home, or as a gift.
These bold, timeless, charming pieces are the ideal way to enliven your spaces and delight you for years to come.