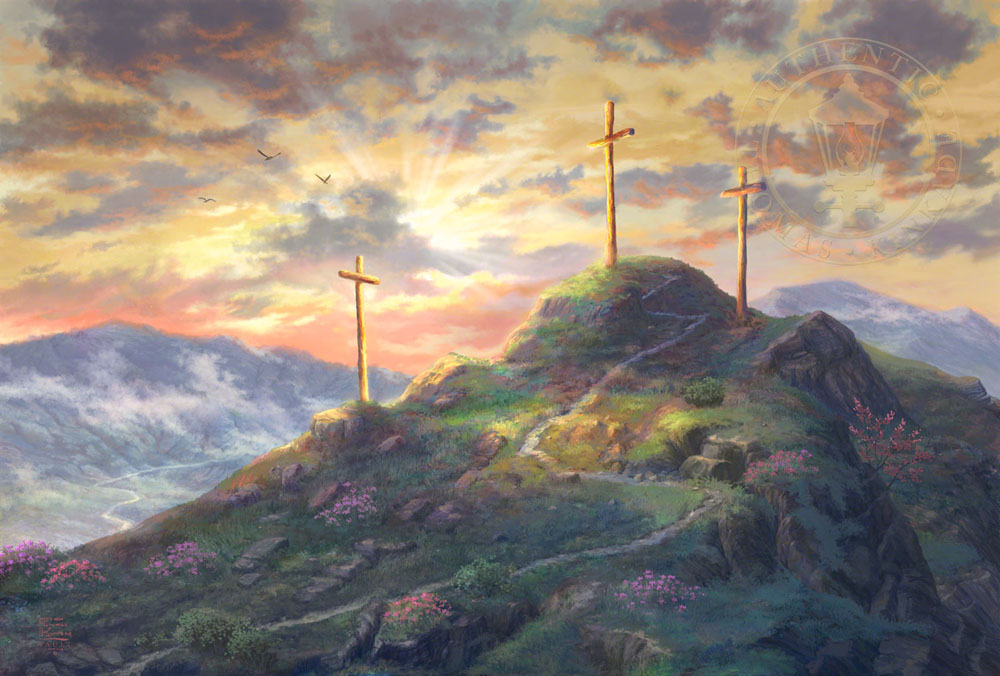 Zac and Thomas Kinkade make Bible stories come alive in their biblical paintings at Thomas Kinkade California in Monterey. Our gallery showcases beautiful depictions of your favorite famous Bible stories, such as Noah's Ark, and Jonah and the Whale. You'll be awed by their beauty and detail.
Thomas Kinkade Inspires Us
Thomas Kinkade acknowledged that his talent and inspiration had come from a higher power. He wanted to share the hope and joy he experienced through his artwork. He has painted several inspirational paintings influenced by his faith and the Bible. They depict scenes of holy places and the peaceful spaces that are sacred to each of us. Just some of these beautiful paintings include:
Art Reminds Us To Reflect
In Thom's painting, Eternal Springtime, a weathered bench, surrounded by a crowd of colorful daylilies, provides a quiet, peaceful place to disconnect from life for a bit and read from the bible. This painting serves as a beautiful reminder to take time each day to find those quiet moments to sit and reflect on life. Limited Edition artwork like this brings a serenity to any space.
Zac Kinkade's Noah's Ark
Zac Kinkade has an artistic style that stands on its own. In his painting, Noah's Ark, a graceful rainbow, signifying hope and redemption, reaches across the sky as Noah stands triumphantly amongst his band of animals. The colorful detail in this painting is sure to thrill viewers of all ages. Other biblical art by Zac Kinkade includes Jonah and Beyond the Farthest Star.
Find Biblical Art In Monterey
Whether you love art depicting your favorite Bible story or you want a peaceful scene representing the hope and peace of God's word, you'll find that perfect something at Thomas Kinkade California. Visit us today and have one of our friendly, knowledgeable art consultants help you find a piece of art that, will not only look wonderful on your wall but will last for generations to come.