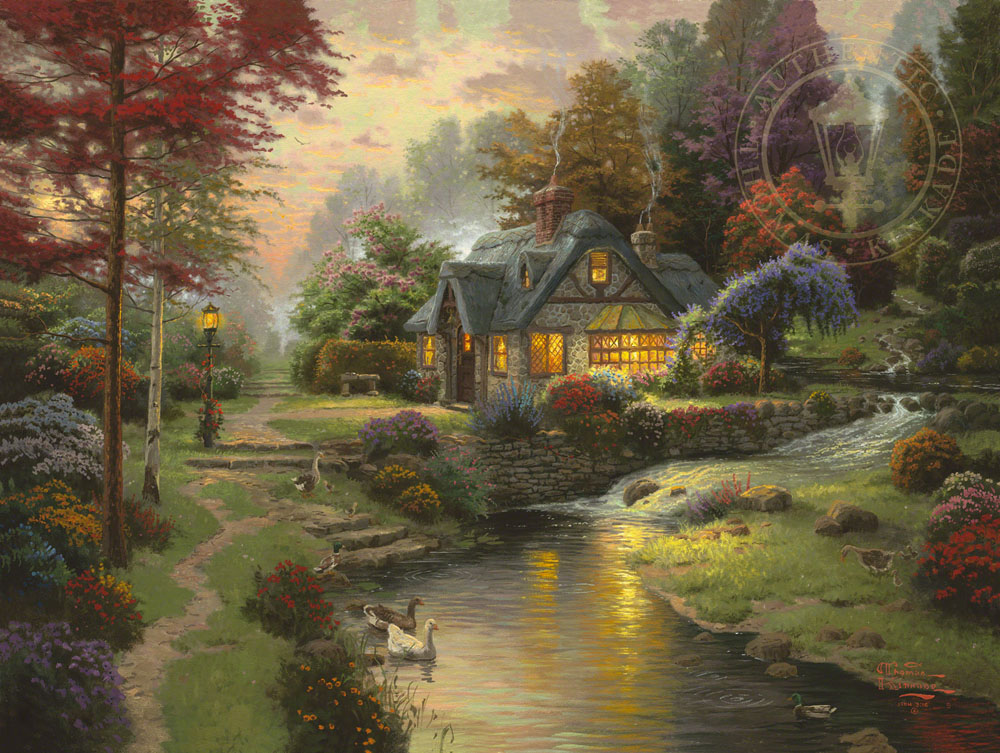 Art Notes
Stillwater Cottage,which introduces my new Peaceful Cottages series, is, in a sense, the companion piece to a painting I did years ago entitled "Beside Still Waters".
I wanted Stillwater Cottageto come alive for you as a place of refuge. The light pouring from the windows suggests that a family dwells at peace within. Carefully observed details – the weathered brass bell over the door, the ancient stone bench with an open family bible awaiting moments of quiet study, and the graceful gliding swans – give this cottage character.
The rich colors of sunset bathe the glade and the distant trees in glorious light. Here God's perfect peace reigns.
Title Stillwater Cottage
Painted 2005
Published 2005
Style Chiaroscuro
Classification Thomas Kinkade Original
Collection Peaceful Cottages