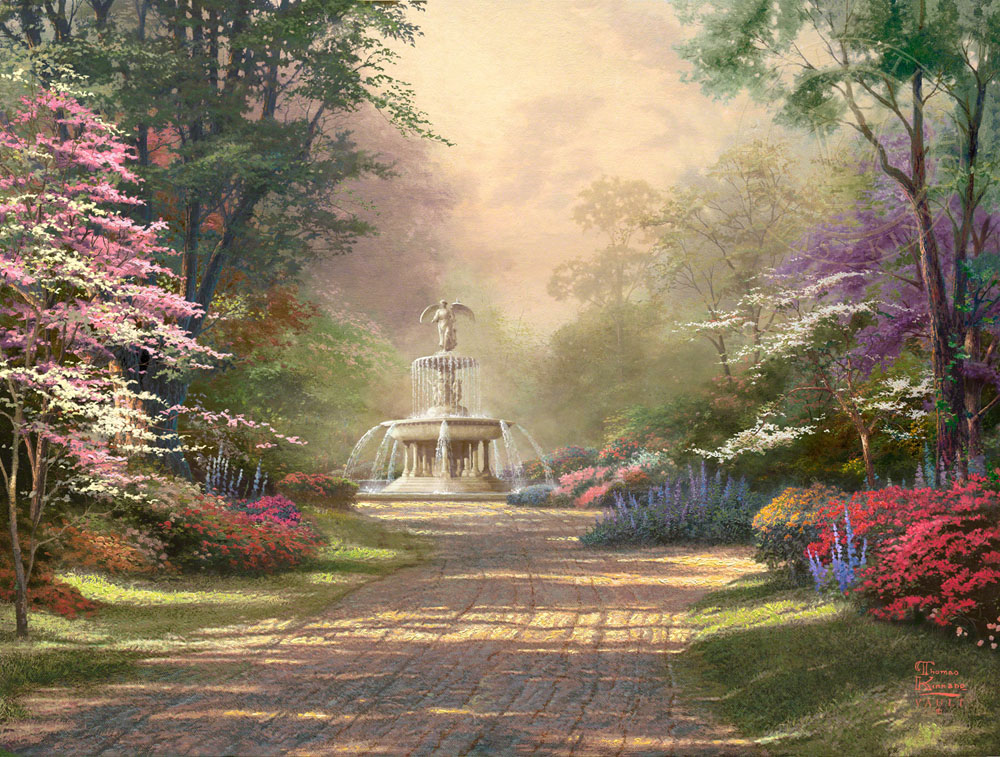 Art Notes
Throughout his life Thomas Kinkade captured certain basic truths through his work. In Garden of Prayer, he conceived of the act of worship as being compared to a garden. In Bridge of Faith, he portrayed faith as a journey that often inspires us to cross life's challenges.
In Fountain of Blessings, the bounty of God's blessing is displayed through an ancient stone fountain discovered in a quiet park Thom had explored. An abundance of color – pink and white dogwoods along with lush azaleas are seen lining the pathway. Reigning over it all is the majestic fountain itself – a stunning monument bubbling forth its' life-giving waters. There an angel rests, symbolizing the blessings from God that await all of us who are willing to receive.
Our hope is that you too will stroll down this shaded pathway in your imagination, dare to hope… and discover your own fountain of blessing that comes from above.
Title Fountain of Blessings
Painted 2013
Published 2013
Style Chiaroscuro
Classification Thomas Kinkade Vault
Collection Fountain of Blessings