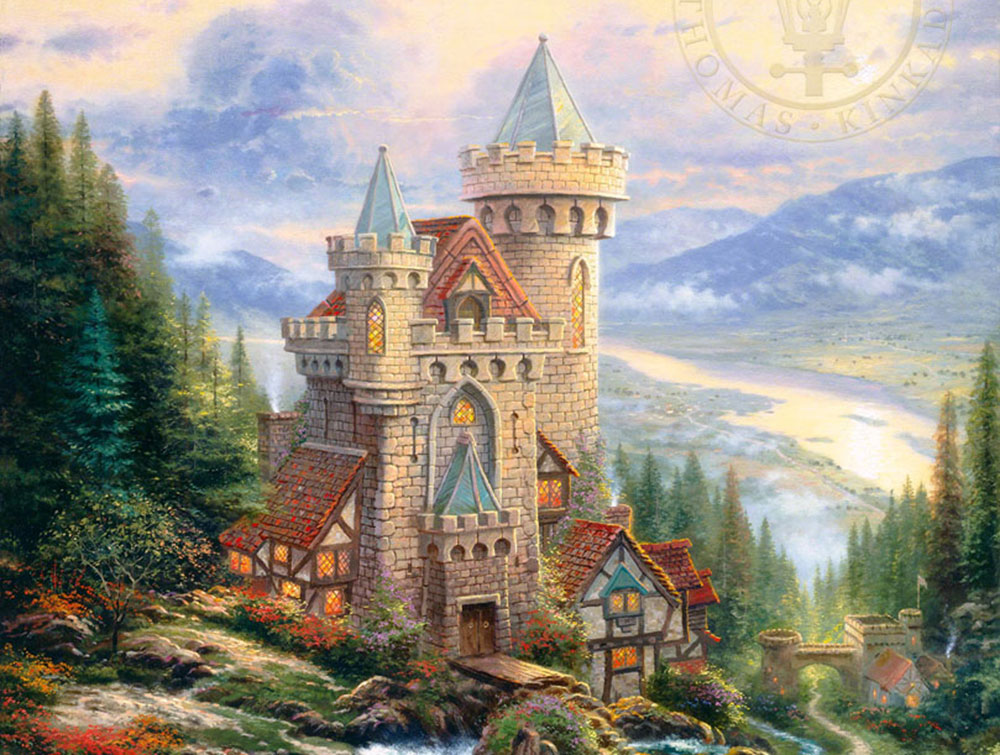 Let yourself be swept away into a world of luxury and fantasy with castle paintings from our galleries. For years we have delighted in bringing dreams to life for you with cozy cottage scenes, regal landscapes, and beacons of hope in the form of lighthouses and the Shepherd of hope Himself. Now we invite you to bring a place of once upon a times and happy endings into your home.
Thomas Kinkade Paintings Of Castles
Whether nestled in a peaceful green valley as a symbol of safety and guardianship or glistening on the horizon as a sign of a long journey's end, castles enchant us. Our paintings of Thomas Kinkade castles range from dark and brooding to lively against a backdrop of joyful fireworks. Take these grand structures from the storybook to your favorite space for dreaming today. Some of our popular castle paintings include:
The Gift Of Dreams Come True
Paintings of these majestic castles are the perfect gift for that dreamer in your life. Especially if the dreamer is you. They can be a gift of hope for someone who's been through trials and tribulations just like Dorothy and her gang peering at OZ glimmering in the distance in Dorothy Discovers the Emerald City. Castle art can also be given for an anniversary as a symbol of strength and endurance like the Guardian Castle.
The Fairy Tale Castles Of Disney
The Disney lover always has plenty to choose from with Thomas Kinkade. Our Disney castle paintings capture some of your favorite moments from your favorite movies. Beauty and the Beast enjoy a sweet moment, Sleeping Beauty meets happily with her prince, and Cinderella takes our breath away time and time again in these blissful and beautiful scenes. Why not relive these moments whenever you choose with your own collection of castle paintings?
Browse Our Wide Selection
In our galleries, we carry the castle painting you're looking for.  Our fine art gallery waits to whisk you away into a land of beauty. Our Art Consultants look forward to helping you choose from our Limited Edition canvas art to find the special masterpiece that speaks to you. Stop by today and explore our collection of castle paintings.