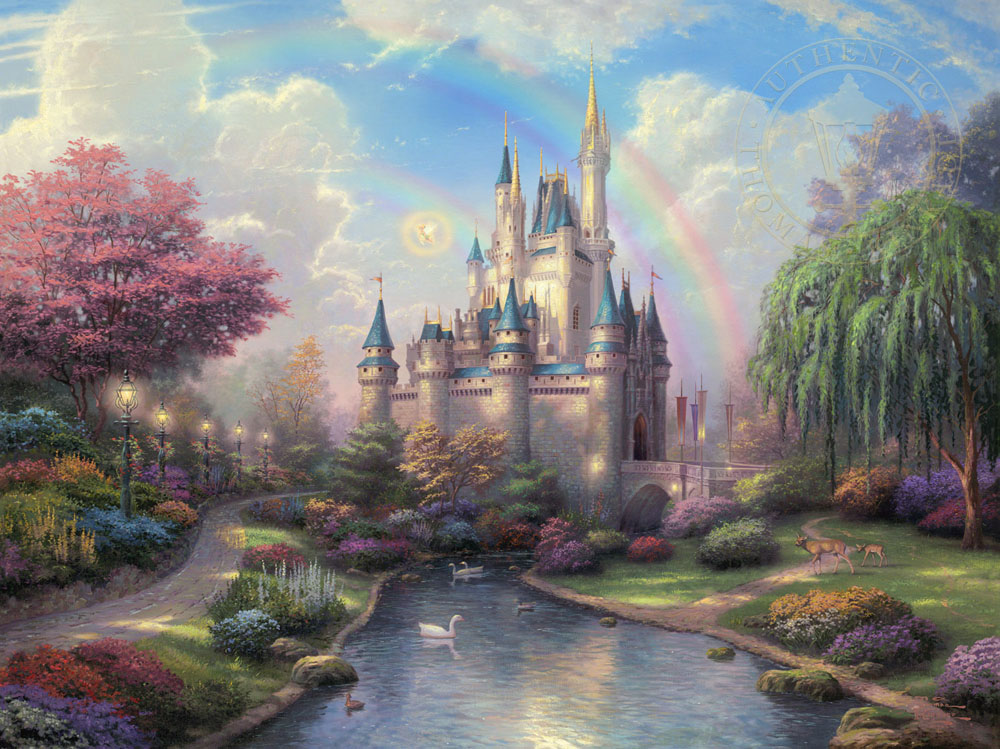 Art Notes
A New Day at the Cinderella Castle discovers a morning every bit as enchanting as the castle itself. A double rainbow arcs over the towering castle; morning light gently kisses the stone turrets. Lavish trees and shrubs frame the building; quaint gas lamps dance along the walkway.
I used a whimsical brush: Is Bambi on the lawn? Tinkerbell above the castle spires? The Ugly Duckling in the pond? You decide.
Copyright: Cinderella Castle and other Disney properties © Disney.
Title A New Day at the Cinderella Castle
Painted 2007
Published 2007
Style Chiaroscuro
Classification Thomas Kinkade Original