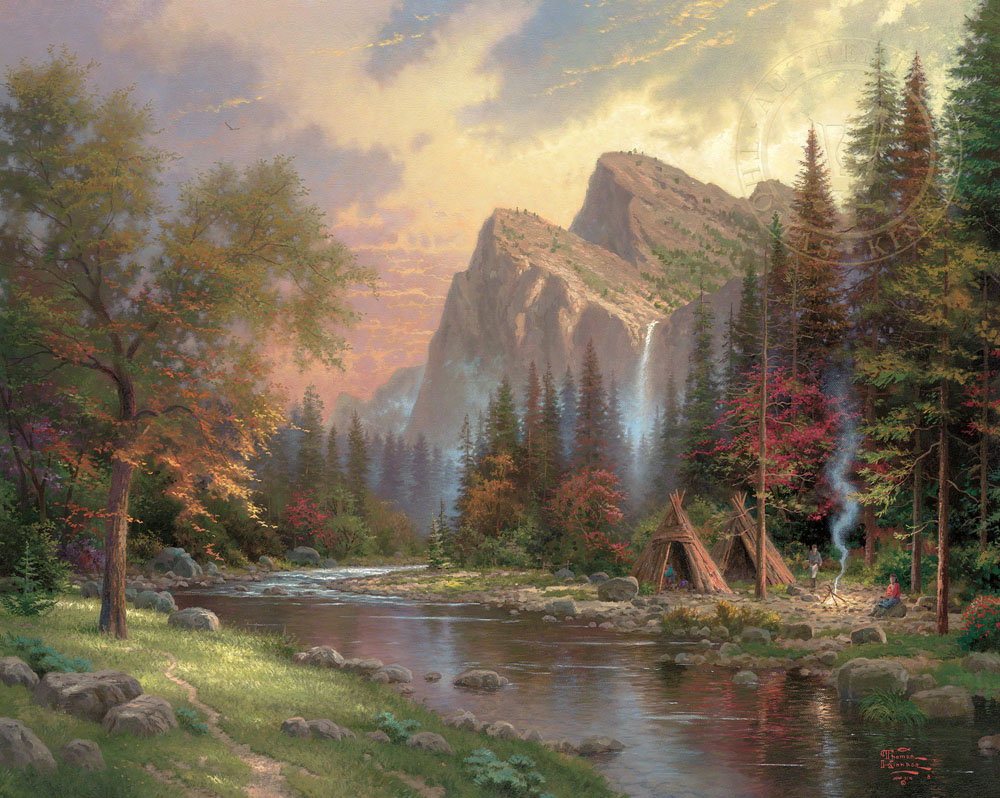 Some of the most spectacular Yosemite Art in the world can be found at our Thomas Kinkade Signature galleries in the Monterey Bay area. With these Yosemite National Park-inspired paintings gracing your home or office, you can experience the splendor of Bridal Veil Falls, take in the historic charm of Valley Chapel, or stare in awe at the massive rock face of El Capitan anytime.
Yosemite Valley Inspired Paintings
Thomas Kinkade was inspired by the natural beauty he found in Yosemite National Park's Yosemite Valley and wanted to share it with others. A few of the paintings he created from this passion include:
Thomas Kinkade found his spiritual energy in the outdoors and shared his findings with others through his paintings of Yosemite. According to this master painter, "You see the face of God in nature." Come take a closer look at these breathtaking Yosemite Paintings.
Paintings For The Nature Lover
We can't always drop everything to venture out into nature. Spending time with nature captured in art is sometimes the next best thing. In West Rim, we notice El Capitan, bold and dominant, even with clouds surrounding it. Off to the right of this painting, your eye is drawn to the ever-flowing Bridal Veil Falls, so energizing and pristine. With this Yosemite painting hanging in your home or office, you can wander down into the valley to walk the meandering trail amidst the natural glory anytime.
Find Paintings Of Yosemite 
Our Monterey Bay galleries invite you to come and personally the experience the majesty and wonder of Yosemite through Thomas Kinkade's unique style and perspective. Visit us today and let one of our friendly, professional Art Consultants lead you through this magnificent and awe-inspiring collection.