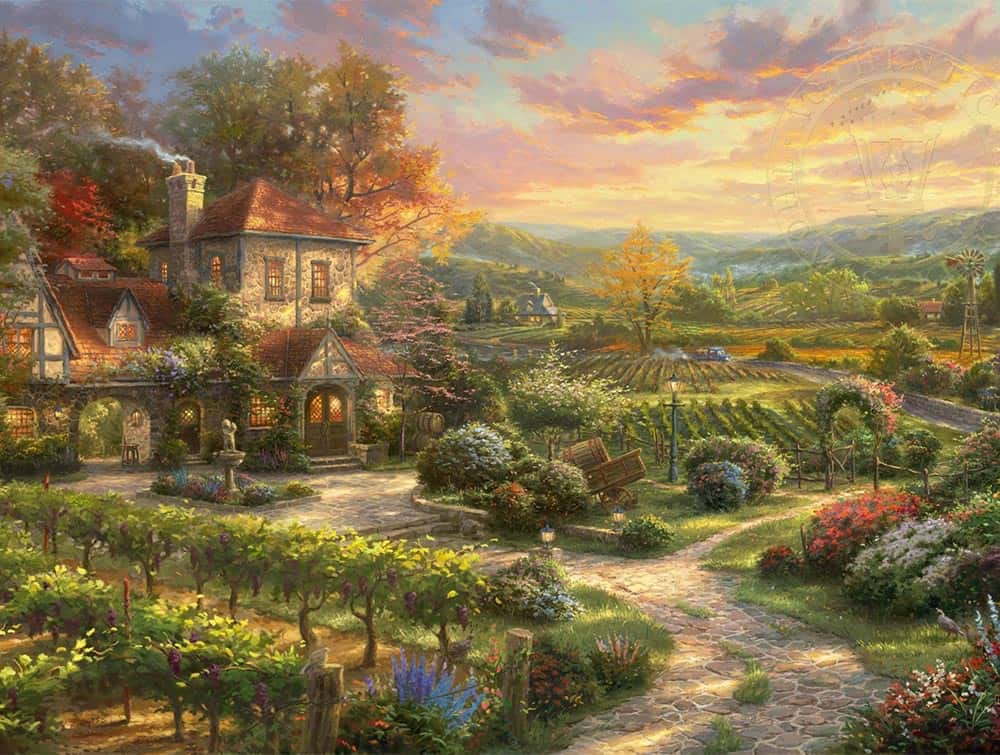 Find eye-catching, space-enhancing wall art ideas for your kitchen at the California art galleries of Thomas Kinkade in Carmel, Monterey, and Placerville. Art is made for sharing, and Limited Edition fine art paintings from Thomas Kinkade are certainly worth gathering around.
Decorating The Heart Of Your Home
The kitchen is often the heart of a home. Families spend large amounts of time around the table. Guests may find their way into the kitchen when you entertain, as well. A beautiful piece of kitchen artwork is a great way to add some style and personality to this heavily used space.
Art For Your California Kitchen
A painting of California will make a phenomenal piece of kitchen wall art for any lover of this golden state we call home. A stunning shoreline and iconic cities, what's not to love about art depicting California?
Disney Kitchen Paintings
We carry an impressive collection of fun kitchen wall decor that pays tribute to many of the most popular Disney family favorites. Canvas art featuring Mickey Mouse and all of his favorite pals will feel right at home in your family-centered kitchen.
Seasonal Kitchen Wall Decor
Kitchen wall decor that changes with the seasons and holidays is a terrific way to bring excitement, festivity, and a homey feeling into the kitchen. Guests will be impressed with your ever-changing collection of kitchen paintings.
Fall
Winter
Spring
Summer
Find Wall Art For The Kitchen In California
When it comes to paintings for the kitchen, only your imagination is the limit when you work with the Thomas Kinkade galleries of California. Our experienced teams in Placerville, Monterey, and Carmel can offer suggestions that will work flawlessly with your room's existing decor and your family's personality.
Stop by one of our galleries today to find stunning canvas wall art for your kitchen.