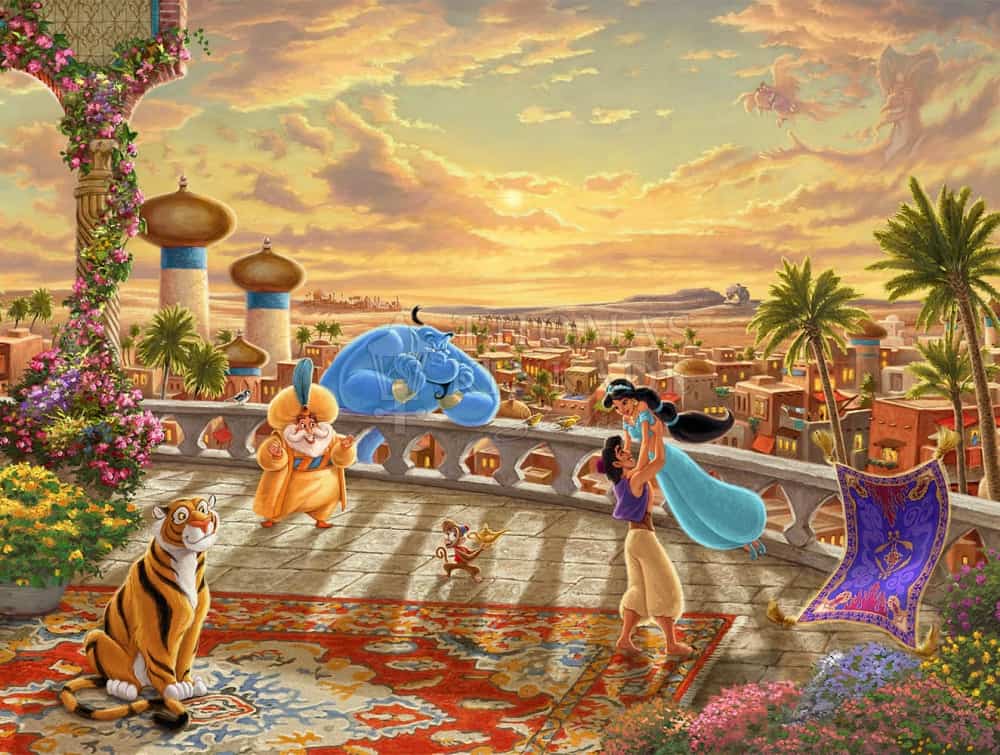 When spring is here and summer is just around the corner, Thomas Kincade Galleries in Monterey, Placerville, and Carmel have the sunny paintings that you need to help you brighten your home to match. These paintings on canvas would also make a delightful gift to a friend or family member who needs a little bit of illumination in their life right now.
Our galleries have a wealth of radiant and sunlit pieces to bring a little sunshine to any space of your home or office.
Enliven Your Space With Joyous Sunshine
Think of the sun peeking through the clouds at the beginning of a new day. It can stir feelings of warmth and galvanizes your resolve for the adventure that lies ahead of you. A brilliant sunrise can even conjure up memories of a comforting beachside breeze on a cloudless afternoon or a winsome daytime walk in the park with your family.
What better way to begin your day than with a meditative moment with one of the sunny paintings from our California gallery? Bring the dazzle of sunshine to any space, from your creative studio, summer home, or your everyday bedroom.
The Spirit Of The Sun In Your Home
Whether you are seeking sunny home decor for your own favorite places, or simply want to surprise a loved one with wall art to life their spirits, our California art galleries are sure to please. Awaken emotions, stir inspiration, and encourage revelations with artwork in a wide range of styles and themes.
Quality Fine Art To Gladden The Soul
The Thomas Kincade Galleries in Monterey, Carmel, and Placerville, California, are your go-to showrooms for stunning fine art to beautify your home, or gift to someone that you value greatly. Our expert art consultants will help you find sunny paintings in the style you're searching for. Stop in to see us today, or check out our store online and contact us with any questions you may have. We look forward to hearing from you!