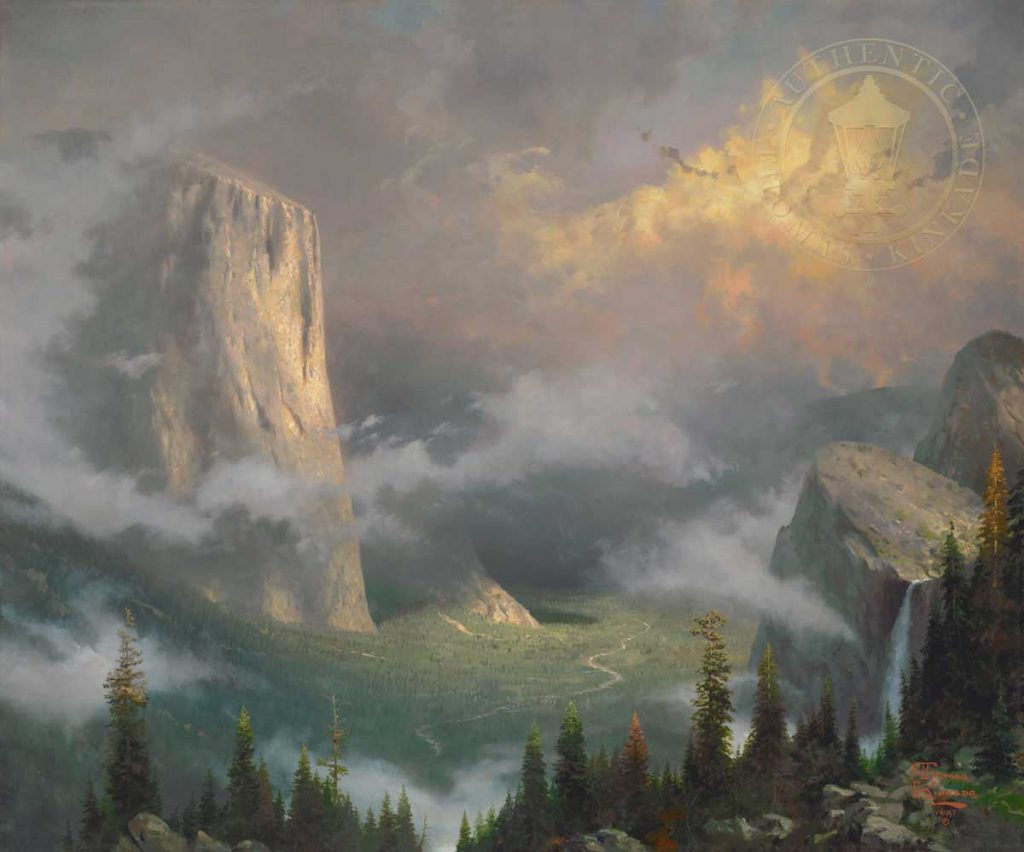 Enjoy the beauty and wonder of the National Parks right in your own home or office with a National Parks painting from one of our galleries. Our art consultants will help you with everything from selecting just the right wall art, to choosing a frame to complement your piece.
Thomas Kinkade Captures the Beauty
Thomas Kinkade masterfully captures the beauty of the National Parks in his paintings. Known as "The Painter of Light", Kinkade uses a play of light and color to capture the emotion and story of each scene. When you browse through our display of National Parks and Monuments, you'll experience the thrill of each unique landscape.
National Parks and Monuments Paintings
You won't have to travel to the red rock formations of Utah's Bryce Canyon or to Washington's Mount Rainier to enjoy their beauty. Thomas Kinkade recreates these and other national parks and monuments in a way that makes you feel as if you are standing right in the midst of them, experiencing their majesty.
The turquoise-blue crystal clear waters of Crater Lake come to life in Kinkade's exquisite painting of the same name. In The Grand Canyon, lofty peaks surround the deep canyon in a colorful display. Here are some of the Limited Edition Canvas paintings you'll find in the National Parks and Monuments collection:
Quality Fine Art
Not only are these paintings stunningly beautiful, but they are of the highest quality. Each Limited Edition painting is created on an acid-free, heavy cotton canvas which is designed to stand the test of time. Brilliant UV resistant ink is used to produce a colorful image that won't fade. Not only will your new piece of fine art look amazing, but it will last for generations.
A Gift for all Occasions
A painting from our National Parks and Monuments collection would make a wonderful gift for any occasion. Looking for that perfect gift for an upcoming birthday or anniversary? A Thomas Kinkade painting would make a cherished heirloom and is sure to thrill any gift recipient.
Visit our Gallery Today
Imagine how rewarding it would be to bring a beautiful display of nature into your home or office. Come and experience the National Parks at one of our galleries today. One of our our knowledgeable art consultants will assist you in choosing a piece of art that will be enjoyed for years to come.