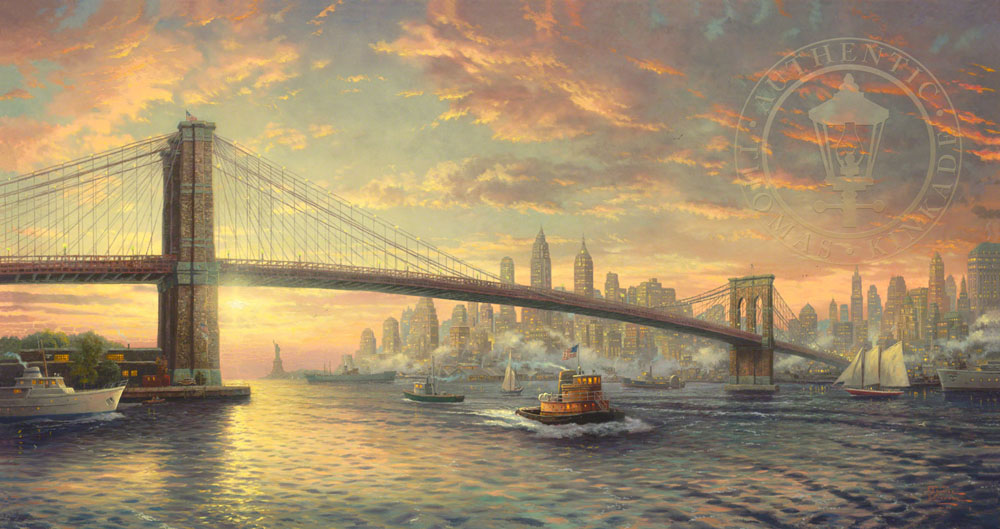 At the Thomas Kinkade galleries of California in Carmel, Monterey, and Placerville, we want to help you decorate your beautiful spaces or surprise the architecture lover in your life. Paintings of beautiful architecture add sophistication and elegance to any room.
See the difference these spellbinding structures can make to your places of work, study or play.
Building Paintings For The Study Or Office
Paintings of architecture are great for any spot that needs a touch of inspiration. Elevate an area's design aesthetic or create a centerpiece for conversation with this office decor. Beautiful architecture is an ideal wall art for a variety of professional environments.
Builders & Construction Customer Lobbies
Business Center Lobbies
Real Estate Offices
Architectural Firms
Professorial Offices
Government Offices
Financial Institutions
Managerial Offices
Engineering Firms
Carpentry Shops
Law Firms
Are you a business looking to decorate the office? Build trust and inspire loyalty. Firm foundations and careful planning, that's what architectural art conveys. You're telling your customers their time, property, investments, and more are safe in your hands. Isn't it fascinating how much you can say without saying anything at all?
Decorate With The Landmarks You Love
Building paintings emit an aura of strength and dependability. We carry fine art depicting cathedrals, national and international landmarks, bridges, and even government buildings. This canvas art encompasses a variety of architectural styles. So, you're sure to find something you or your gift recipient will appreciate.
Art That Lasts The Test Of Time
What lasts almost as long as these structures themselves? Paintings of buildings that are heirloom quality and carefully crafted. Our architectural artwork will last and become keepsakes worthy of passing along.
So, there's no need to forget the first impression these exceptional art pieces make. They will be there to motivate, stimulate, and encourage for years to come.
Find Paintings Of Architecture In California
Are you looking for striking office decor or a gift for that budding architectural student? Look no further than stunning paintings of beautiful architecture from the Thomas Kinkade galleries in California. Visit us in Carmel, Placerville or Monterey today and let us help you choose unforgettable artwork for decorating or gifting.