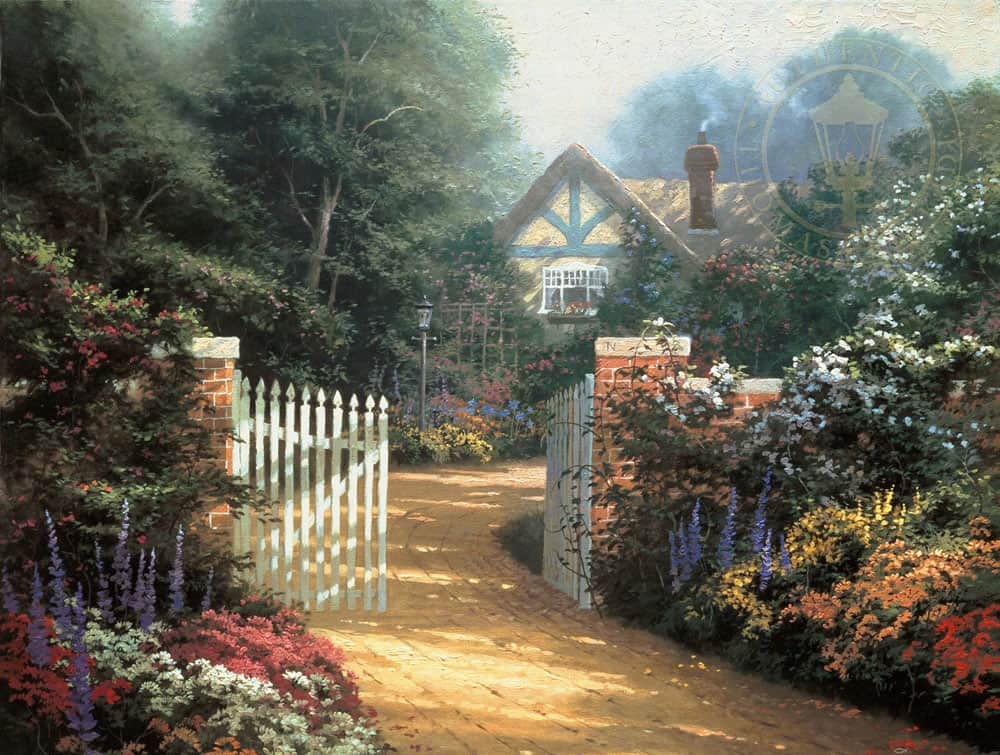 California plant parents will find plenty of indoor inspiration among our paintings for plant lovers at the Thomas Kinkade galleries of Placerville, Carmel, and Monterey. Paintings of plants are anything but ordinary when you choose wall art by our talented artists to decorate your spaces.
Plant A Garden, Anywhere
Overgrown cottage gardens, neatly trimmed hedges, and sun-speckled yards have all been captured on canvas by Thomas Kinkade. These masterworks invite a little more serenity and life into both home and office spaces. Even if you don't have the space or time to care for houseplants or a dream garden of your own, you probably have a wall that's perfect for our fine art.
For Free Spirits & Wilderness Lovers
If you know someone who's left their heart at Yosemite, Joshua Tree, Sequoia, or Redwood National Parks, why not surprise them with plant lover paintings featuring beautiful forests and wooded areas? They get all the beauty without the bugs and bears.
Fresh & Light Florals
If you're looking for delicate paintings of flowers that also feature endearing animals going about their busy little lives, don't miss our wall art by Marjolein Bastin. Wildflowers and potted plants alike attract the tiniest of living things in this plant wall art.
Gifts For Plant Lovers In California
We carry an abundance of beautiful, Limited Edition plant paintings on canvas at your local art galleries in Carmel, Placerville, and Monterey, California. Stop by to find a lovely new favorite for yourself or as a gift for your favorite plant lover. Canvas paintings make the best housewarming gifts for recipients of all ages. We look forward to helping you find just the right amount of green in our Thomas Kinkade galleries.