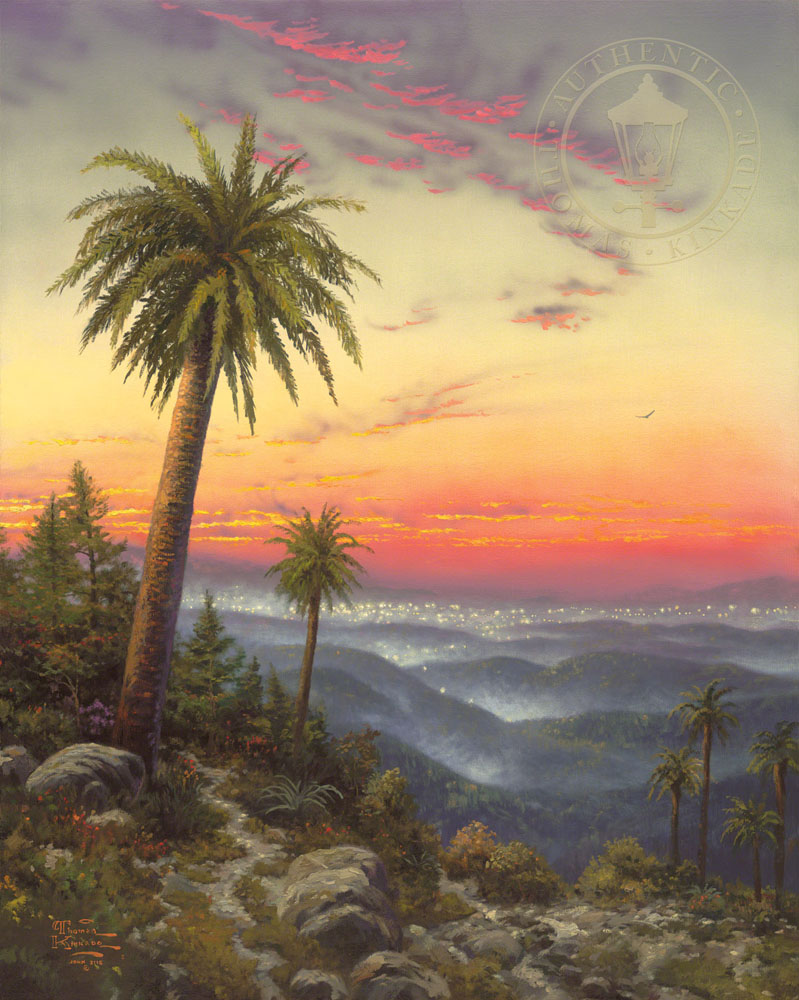 We invite you to find your paradise through paintings from our California Thomas Kinkade galleries in Monterey, Carmel, and Placerville. Paradise is one of those words that conjure up different images for different people and our galleries have a multitude of fine art pieces to reflect your own, personal ideal
Finding Paradise In Nature
Being out in nature is something that calls forth perfection for many people. Being out near the ocean or on a beautiful beach, in a tranquil patch of woods, a beautiful garden, up in the breathtaking mountains, or the scenic desert are all things you may hear someone describe when they speak about their idea of paradise.
Our galleries have paintings to match any personal vision of paradise in nature.
Paradise In The City
Your idea of paradise might be the hustle and bustle of a big city. The excitement, lots of people, many interesting things to see and do. The culture, the art, the neverending commotion. If you need beautiful paradise art and the city is what comes to mind our galleries have what you need.
Fine Art For Gifting Or Decorating
Whether you're trying to find canvas art as home decor or you're looking for an amazing piece of artwork to gift a special friend or family member, we have that perfect painting of paradise that you're looking for available in our galleries. Conversation pieces and housewarming gifts abound in our collection.
Find Your Perfect Piece Or The Perfect Gift Today
There are so many options available in our galleries to help you bring a little bit of your ideal paradise home. We have paintings you are sure to love that compliment any home decor style. Stop by one of our California Thomas Kinkade galleries today. Browse our beautiful selection to find the paradise wall art that is perfect for your home or to make a lovely gift that will sure to be loved and treasured for years to come.