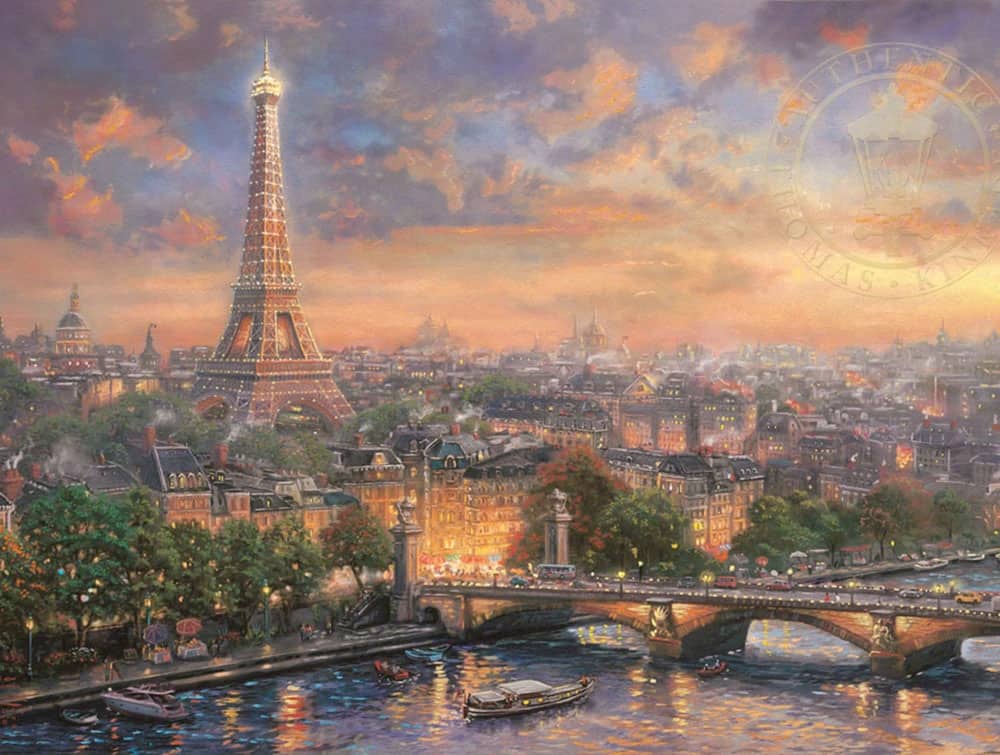 Invite the glitz and glam of the world's most beautiful cityscapes into your home with city skyline paintings from the Thomas Kinkade galleries of Carmel, Monterey, and Placerville, CA. Our California galleries exhibit city paintings from California, Europe, and throughout the United States.
Famous Skylines From Around The World
Skyline paintings take the breadth of the most exquisite views and capture them on canvas for us to enjoy at any time from anywhere they are displayed. Every brushstroke of landmarks and national monuments intentionally details a special part of these beloved cities.
Art For Extroverts
Our collection of metropolitan paintings also include paintings of cities up close. You can almost hear the traffic and murmur of people among these crowded streets. If you thrive among the hustle and bustle, we invite you to see how masterful techniques bring these urban areas to life.
A Little Taste Of City Life
Have an anniversary coming up? Surprise your significant other with a skyline of your honeymoon city or a city you both dream of visiting together. Get your graduate excited about college with room decor depicting their desired college destination. It's so easy to share the energy of big city dreams with our art on canvas.
Downtown Paintings For Decorating
Upgrade your new apartment with city skyline paintings. Even smaller, simpler spaces can seem a little sassier and classy with the right wall art. We can help with painted artwork depicting popular destinations like Paris, London, Las Vegas, New York, and even our own San Francisco Bridge.
Shop City Skylines In California
Make a big statement with larger than life fine art. Visit your local Thomas Kinkade California art gallery in Monterey, Placerville, or Carmel today. Ask our friendly Art Consultants about city skyline paintings to compliment your tastes or space. We can even help you choose the perfect frame. We look forward to seeing you in our galleries.