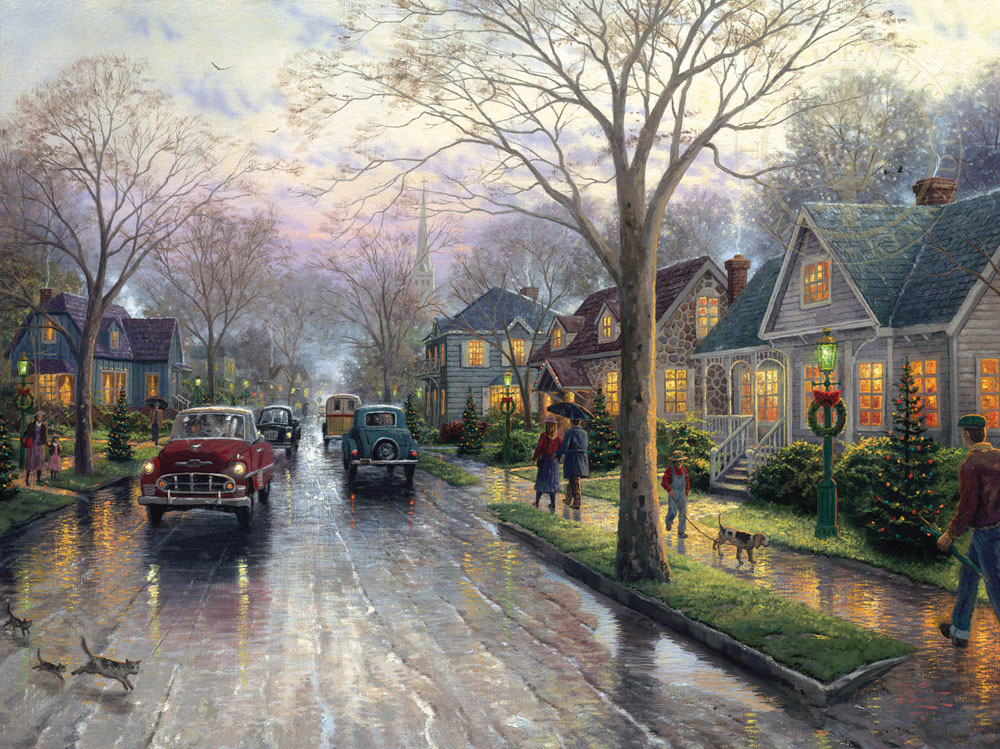 Art Notes
Beginning with my boyhood in Placerville, I have felt at home in a number of cities and towns, so I consider myself something of an expert on the subject of hometowns.
I find that the places where I feel most comfortable share a sense of neighbor-
hood, the familiarity of long-lived-in buildings, streets and gathering places where people come together in good fellowship, and, above all, brightly lit homes warmed by the light of love.
I've chosen to honor this warmly American institution by portraying a hometown that I hope reminds you of your own during that pre-eminent celebration of home and family – the Christmas season. Hometown Christmas is not a snow scene, because many of the Christmases I most enjoyed growing up were not blessed with snow. They were, however, charmed by the warmth of hearth and home, a special light that radiates through the misty air on this joyous morning.
Title Hometown Christmas
Painted 2002
Published 2002
Style Chiaroscuro
Classification Thomas Kinkade Original
Collection Hometown Christmas