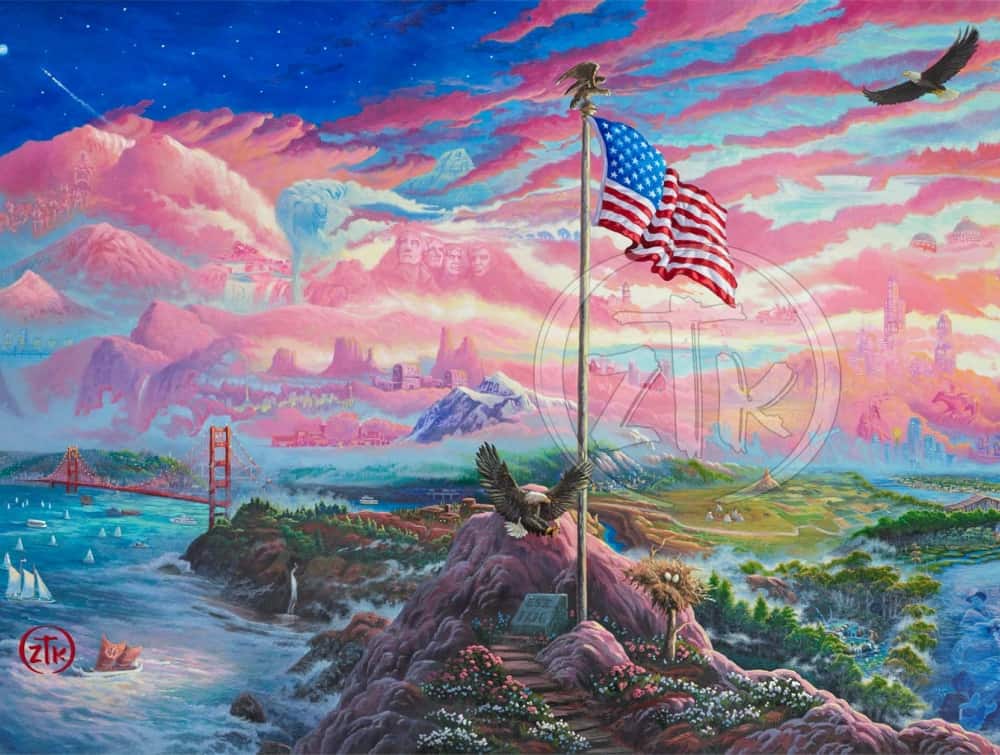 Art Notes
There are few things that stir the patriot's heart more than the lyrics to "America, the Beautiful." The song not only speaks to the beauty of this country but also to the providential blessings America provides its people. In my painting From Sea to Shining Sea, I try to capture the entirety of this sentiment; both the stunning visuals it evokes and the heart-felt conviction it relates. Indeed, everything from America's purple mountain majesties to its alabaster cities gleam are part of the composition's background. Yet, it is the historical accomplishments of Americans
and the noble expansion of liberty that truly provide the thematic beat to this painting's heart. And, of course, in the center of it all stands our flag, Old Glory, and the noble eagle as two symbols of our indivisible republic. I am proud of this country and blessed to call it home. It is with those acknowledgements, I present From Sea to Shining Sea. I hope you enjoy it, and I thank you for sharing my adventures in art.
Copyright: © 2023 Art Brand Studios, LLC. All rights reserved.
Title From Sea to Shining Sea
Published August 2023