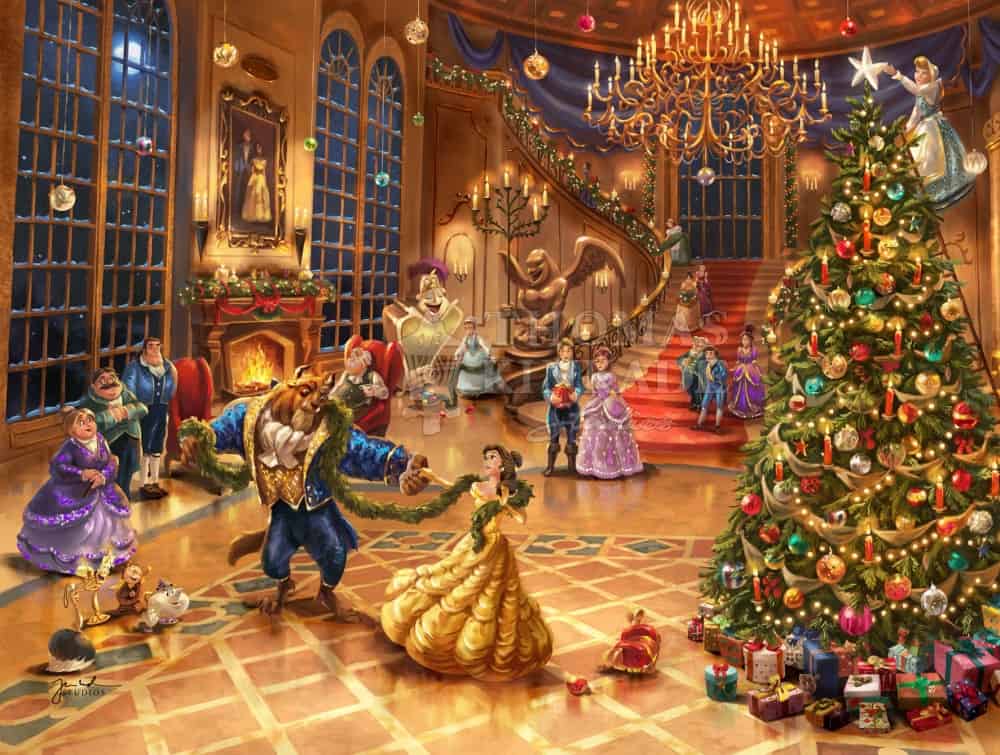 Art Notes
The friendship between Disney's Belle and the Beast has blossomed into true love. What perfect time than Christmas to celebrate this new beginning than with cherished family and friends. As Belle and the Beast dance in the brightly lit ballroom, finishing touches are being applied to the majestic Christmas tree. Mrs. Potts, Chip, Cogsworth, Lumiere, Fifi, FrouFrou and Wardrobe watch with smiling faces, and yearn to join the pair in the colorful festivities. Thomas Kinkade Studios proudly presents Disney Beauty and the Beast Christmas Celebration.
Get a Special Remarque Image on the back of all Disney Beauty and Beast Christmas Celebration Limited Edition canvas orders submitted by 11/15/23. 
Copyright: © Disney © Art Brand Studios, LLC. © Thomas Kinkade Studios, All rights reserved.
Title Disney Beauty and the Beast Christmas Celebration
Published October 2023