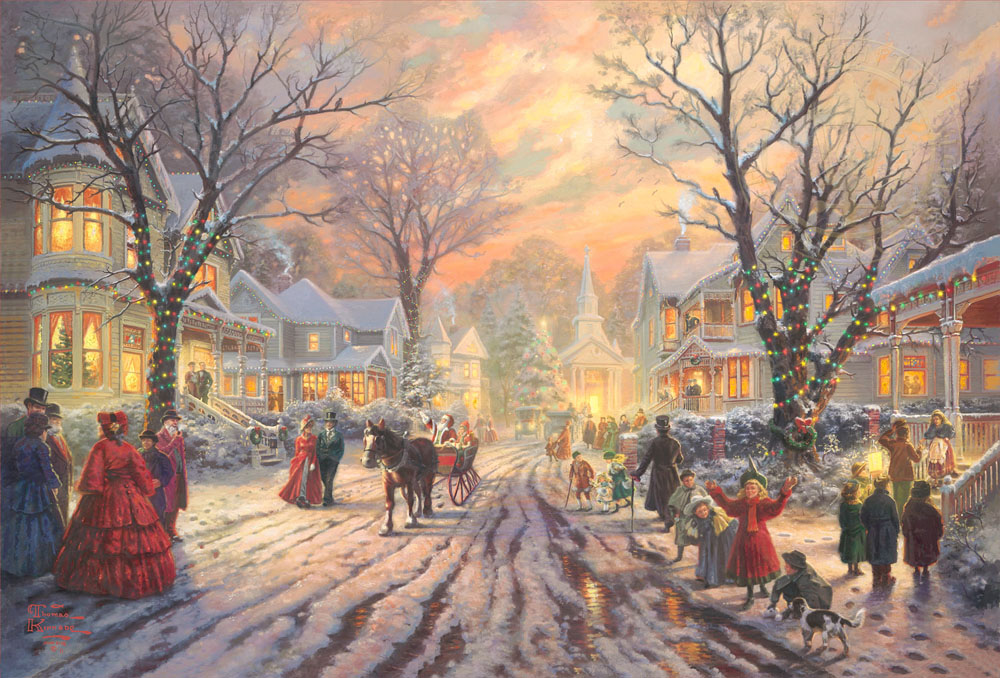 If you are an art collector or merely an admirer of fine art in the Monterey area, we invite you to check out Placerville California paintings from Thomas Kinkade. For those who love artwork depicting the hometown and the holidays, Thomas Kinkade is a master. His paintings bring a sense of peace and tranquility to any environment they hang in.
Thomas Kinkade & Placerville
As a historic town founded during the height of the Gold Rush, much of Placerville's rich history is still lovingly maintained by its citizens. Thomas Kinkade created many stunning paintings depicting his childhood hometown. He lovingly captures its holiday scenes and seasons. He also expertly incorporates its quaint 19th-century architecture. Let these pieces carry you away to simpler times.
Placerville Paintings That Captivate
Experience all of the history and harmony in Thomas Kinkade's Limited Edition Placerville paintings and prints. Children gather around a flag pole to pledge allegiance to the flag. Bright windows invite you to come in off the cold streets. See what a difference these scenes can make in your home or place of business. Just a few of our breathtaking pieces set in or inspired by Placerville include:
Brighten Up Your Life
Thomas Kinkade's beautiful use of pastel colors truly make his horizons and highlights glow. His paintings set in Placerville, often portray idealistic American scenes such as sparkling streams, picturesque holiday homes, and bustling streets. The artistic intent behind this warmth is to inspire you through the life-affirming messages added to each and every painting.
Bring The Peace Of Placerville Home
Whether you are a longtime admirer of Thomas Kinkade or just appreciate beautiful wall art, our Limited Edition Placerville California paintings truly shine with life. Stop by a Monterey area Thomas Kinkade location today to bring a small piece of idyllic America to your space. Let our selection of unique wall art enrich your environment. We look forward to seeing you in the gallery.