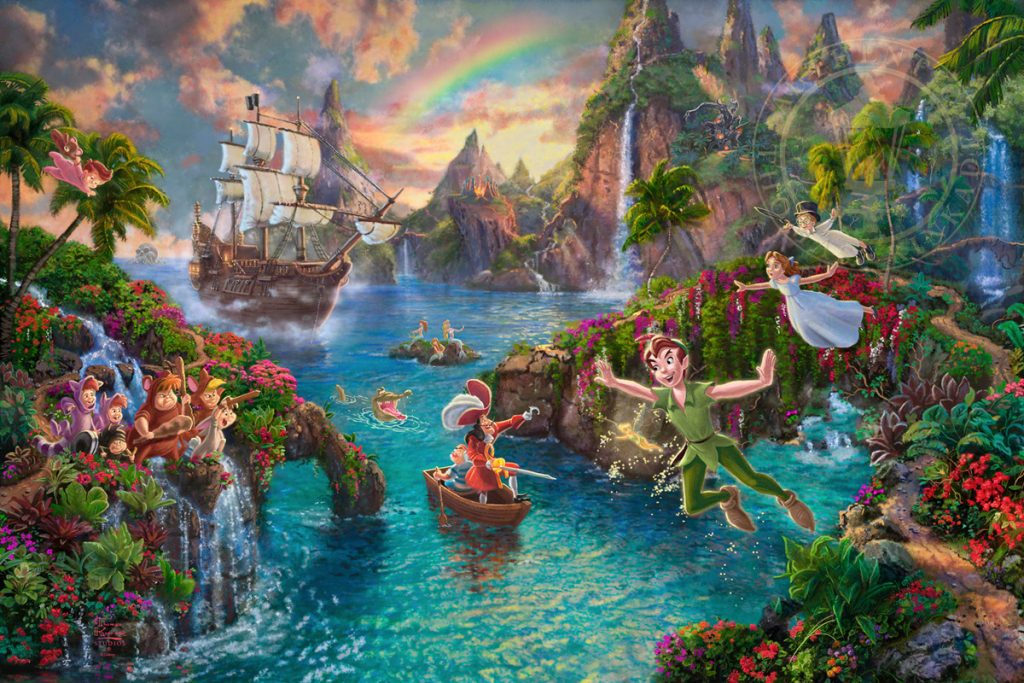 At the Thomas Kinkade galleries of Carmel, Monterey, and Placerville, CA, we have an extensive collection of artwork dedicated to some of the world's most treasured stories.  If you're looking for something special for the person who always seems to be reading, we invite you to consider paintings for book lovers. These fantasy scenes, crafted so masterfully and magically, are perfect for gifting or decorating.
Our Book Themed Wall Art
Home decor for book lovers takes the stories you love and brings them to life in a new and interesting way. The young and young at heart will recognize literature paintings of these timeless tales. You decorate a room and start a conversation all at once when you choose our fine art as a focal point.
For People Who Love Books
Our paintings for readers really draw the viewer in. You don't just see Dorothy or Snow White, you get to see all the nooks and crannies these books paint in your imagination. Oz, Alice's Wonderland, the little dwarves cottage and so much more are bursting with color and enchantment.
Literary Paintings & Library Decor
Art for readers works particularly well as library wall art. Children's rooms or classrooms are made more cheerful with Winnie the Pooh and company marching along the walls. Why not deck out the office? A writing or computer desk area of a creative person can only benefit from the inspiring portrayals in our paintings for book lovers.
Fine Art Gifts For Book Lovers In California
Paintings on canvas of stories by Lewis Carroll, The Brother's Grim, Frank L. Baum, Rudyard Kipling and more await you in our California art galleries. Find artwork to surprise and delight the bookworms in your life by coming to see us in Monterey, Placerville or Carmel. We look forward to helping you choose the ideal gift today.