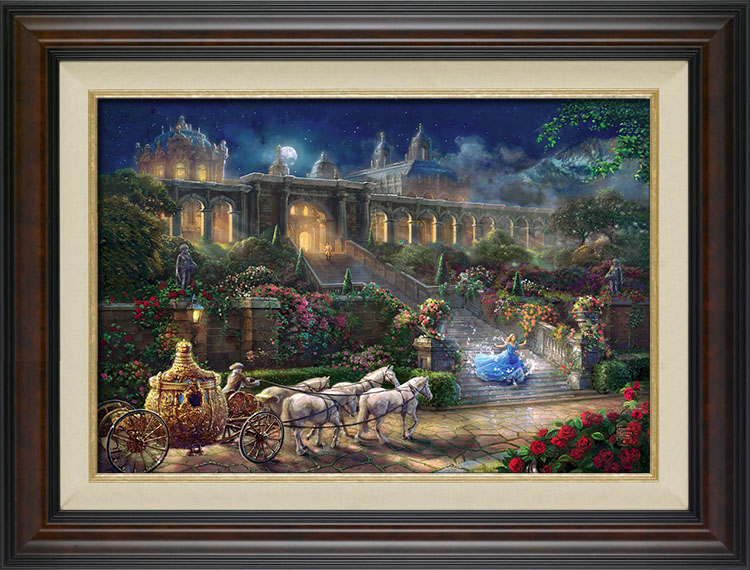 Whether it's for a birthday, anniversary, graduation or any other occasion, our galleries have some incredible pieces and painting gift ideas for you and your loved ones. We have leading art consultants who are ready and waiting to help you with any question you may have when it comes to art. We offer some of the best fine art around, and whether you prefer framed paintings or gallery wrapped canvases, we have you covered for great painting gift ideas.
Painting Gift Ideas For Disney Fans
Check out our amazing Disney Limited Edition Art section for wonderful gift ideas for children and all fans of everything Disney. Some of the classics include:
We have many other fantastic Disney-themed paintings that make incredible gifts for birthday's, Christmas and all occasions that Disney fans will surely adore. This collection is a wonderful way to share your love with others around you.
Gifts For The Nature Inspired Collector
In our Great Outdoors category, you will find many great painting gift ideas for anyone who loves nature and the great outdoors. From national parks to lakeside cabins, some our titles in this category include:
There is no better place to find the perfect fit for the outdoors-centric person than in our galleries. Thomas Kinkade's' paintings are of unmatched quality, and when fitted with a premium or custom frame they are bound to make the perfect gift.
Painting Gift Ideas For All Occasions
Our galleries are known to carry beautiful work for all kinds of people. Here are some other examples:
Come on into one of our locations and let our staff help you find just the right piece to share as a gift to that someone you love, even if that someone is yourself.