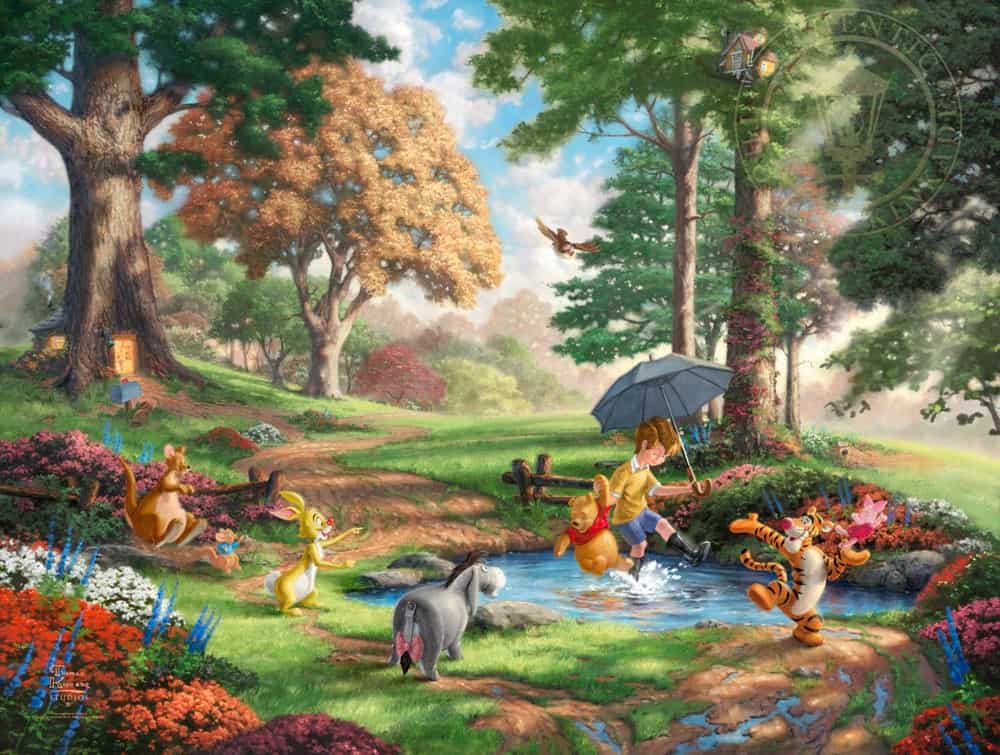 Find beautiful, fun nursery decor that the whole family will love at the California galleries of Thomas Kinkade Carmel, Monterey, and Placerville. Our fine art selection of nursery art makes a great focal point. We also carry a variety of themes to meet your existing baby's room decoration dreams.
Limited Edition fine art is an investment your child will love growing up with. Our wall art may even become a cherished keepsake, finding a place in family nurseries for generations to come.
Canvas Art For Nurseries
Why settle for typical "kid decor" when you can enhance your child's space with quality canvas art? With so many options to choose from, you're sure to find a piece of artwork that suits your tastes for that perfect baby's room decor finishing touch.
Raising Future Disney Fanatics
If you and your family are huge Disney fans, then a whimsical piece from our Disney Images collection will be right at home among your nursery wall art. You'll find Mickey, Minnie, and the rest of the gang captured masterfully on canvas.
Super Hero Art For A Super Room
Lovers of comic books and superhero justice will be thrilled to discover our fantastic collection of DC Super Hero Fine Art. You will find artwork featuring Batman, Superman, the Justice League, and strong female heroes like Wonder Woman.
Pass down your love of superheroes to your precious bundle of joy with collectible artwork showcasing your favorite DC heroes.
Iconic Movie Art For Fans Of All Ages
If you're a family of movie buffs, then unique wall art from our Movies collection is sure to be a hit in your new baby's bedroom. Help foster a sense of appreciation for beloved cinematic masterpieces with quality artwork featuring classic films.
With a wide variety of film genres to choose from, such as SciFi, Classics, Musicals, and Animated Fantasy, you're sure to find one of your favorites among our iconic movie artwork collection.
Nursery Wall Decor In California
Create the space you've been dreaming of for your little blessing. A picture-perfect nursery is an act of love and devotion for your little prince or princess. The art consultants in our Thomas Kinkade Carmel, Monterey, and Placerville, California galleries, are pleased to help you with this monumental task. Stop on by today. We look forward to helping you select art for your baby's nursery walls.