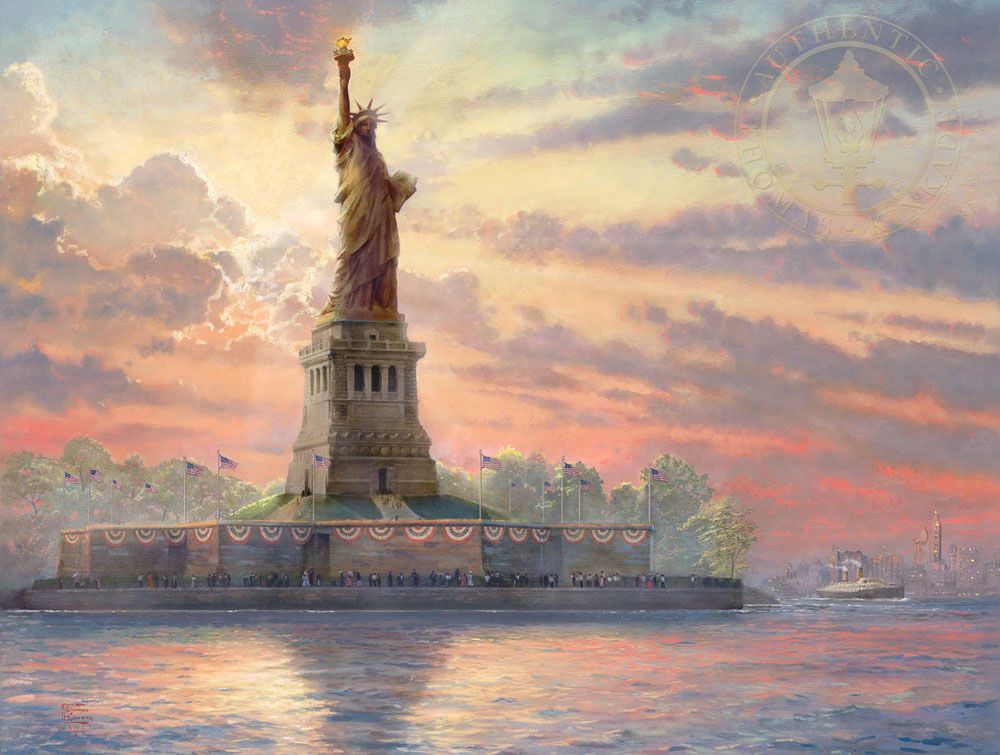 If you're looking for the perfect Memorial Day gift, consider canvas art from the California galleries of Thomas Kinkade Carmel, Monterey & Placerville. Display patriotic decor in your home or commemorate the sacrifices of a service member with beautiful Memorial Day art.
Our expert staff can help you find a painting that you, your family or your gift recipient will treasure for years to come.
Patriotic Art For Memorial Day
We carry a wide variety of patriotic paintings. This artwork features iconic American landmarks spanning across the nations. We also have rich scenes of small-town Americana to delight you and drum up feelings of nostalgia.
Here are just a few highlights from our collection of Memorial Day art.
Honor Your Heros At Home
Our paintings on canvas make excellent home decor for anyone who supports or appreciates military service. Display this wall art in your great room for everyone to see or in your entryway to greet guest as soon as they enter your house.
You'll put them up for Memorial Day and want to keep them up all summer long.
Celebrating Military Families
Military families may want to display our art year-round. A painting is a unique way to honor war veterans, those away on active duty, and heroes who have passed away. Whether you support the Air Force, Army, Navy, Marines or Coast Guard, we have fine art to celebrate your service.
Honor & Remembrance At The Office
Our patriotic artwork also works well as office decor for a retired service member. The symbols of national pride featured in these paintings help to communicate values learned during military service like integrity, selflessness, and dedication.
Memorial Day art in the waiting room or private office, leaves the impression on your clients that you care about our country.
Find This Year's Memorial Day Decorations In California
Show care, honor, or appreciation this Memorial Day with fine art from your local Thomas Kinkade gallery. Visit us today in Monterey, Placerville or Carmel to see our paintings in person. Our art consultants are on hand to answer any questions you might have and help you choose the perfect gift.