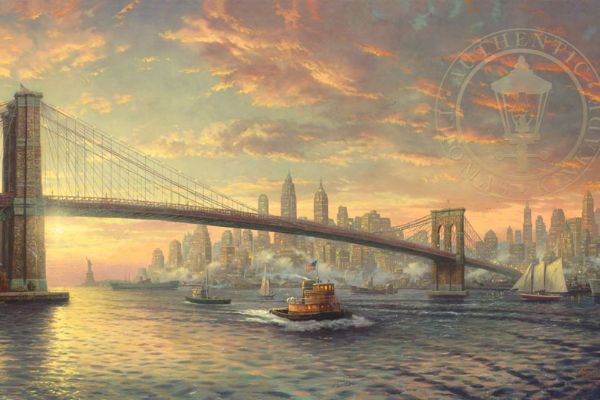 Has that empty wall stared at you for too long? Finding art for your home sounds like the perfect solution, but it's not as simple as buying the first painting you see. Choosing art for your home, your office, or another space can seem difficult and overwhelming. Narrow down your search with the following questions.
Should you have one large painting or several smaller pieces of art?
How can you best use frames, matting, and styles to complement the artwork?
How does each change the look of the room overall?
What role does an art inventory play in organizing and displaying your pieces?
How Much Art Does A Room Need?
Take a long look at your space. What do you want it to say? Should a large piece of art be the focal point of the room, or should several smaller pieces of art contribute to the room's environment? Consider the following pieces that could take the stage in your space.
Wedding Portraits
Hand-Painted Heirlooms
How To Decorate With Many Paintings
When curating a home art collection of many pieces, think about the room as a whole. Use the art as well as framing and matting to tie the pieces together and blend them with the surrounding décor. Select colors, themes, and scenes that might tell a story.
Choosing Frames For Your Art
There is no right approach when presenting art in a frame–the sky is the limit. From different colored frames to variations in texture and age, frames make certain items pop in a painting. If you find multiple pictures with complementary bright colors, specific frames might help tie all that together.
For gallery wall ideas at home, check out museum-quality frames to protect your art and enhance its aesthetic qualities. Colors like gold would fit in mid-century modern themes, deep walnut or brandy in traditional décor, and rustic wood in a country vibe.
Where Can I Put Art In My Home Or Business?
Beautiful artwork will benefit every blank wall, including the walls in the bathroom and basement. Consider putting paintings in unexpected places, like in the laundry room or in the mud room. Allow eyes a chance to relax and minds a chance to breathe when you consider paintings for these spaces.
In your office or place of business, consider where a painting would make the most sense. Is there a phone room? A blank wall in a conference room? These might help make your space seem more friendly toward employees and customers alike.
Where Should I Avoid Placing Art?
Not every space can handle a framed painting. If your room has high humidity, too much traffic, or if you have pets that might damage a painting, then that space might not be ideal for art.
Check Out Inspiration For Your Home At Thomas Kinkade Studios
At Thomas Kinkade Studios in California, our experts can help you determine what paintings might best complement each other. We also have a fine selection of limited-edition frames that can match every type of decor. If you need assistance placing paintings or bringing a new atmosphere to a plain room, visit one of our three locations in California today!