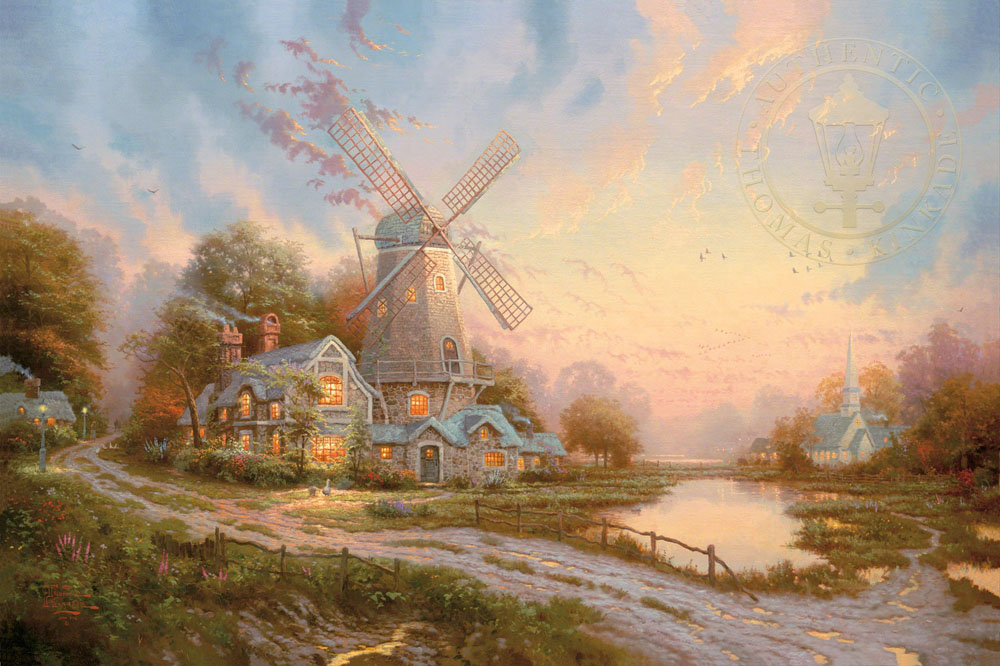 If you've been searching for a unique housewarming gift, look no further than the Thomas Kinkade. You'll be able to find a perfect painting for your best friend's housewarming party or a beautiful piece of wall art suitable for your sister's new apartment. We feature a wide range of limited edition art that will be admired for years to come.
Fine Art Is A Perfect Housewarming Gift
Framed art is one of the fastest ways to make a new house feel like a comfortable home. The Thomas Kinkade Gallery stocks limited edition wall art that can be paired with any style of interior decor. With colorful sunsets and detailed landscapes, Thomas Kinkade's paintings are guaranteed to warm up any room or office. Some examples might include:
See Thomas Kinkade's Whimsical Collections
Our staff will help you find the perfect piece of household art. Depicting lovely and heartwarming scenes from some of America's most popular movies, come check out Thomas Kinkade's Movies and Memories collections featuring cartoons, and comic books. An exciting spectacle from their favorite superhero or cartoon character will bring delight to any young adult and be welcomed by families with children. For a serene, peaceful tone, Thomas Kinkade's Gardens, Great Outdoors, and Gates collections are a perfect way to bring the stillness and tranquility of nature into a new living space.
Fine Art Can Be Passed Down For Generations
Wall art is one of the greatest housewarming gifts because it can be enjoyed day after day and is a fantastic way to establish a treasured family heirloom to be passed on for continual enjoyment and positive memories for years to come. Offering both professionally framed paintings and gallery wrapped canvases; our curators will help you find the perfect art piece for your new home as well as tips on how best to display and accent your particular new painting. Call one of our galleries to schedule an appointment or walk-in for an exclusive tour and see for yourself the incredible detail and beauty of fine art at it's best.