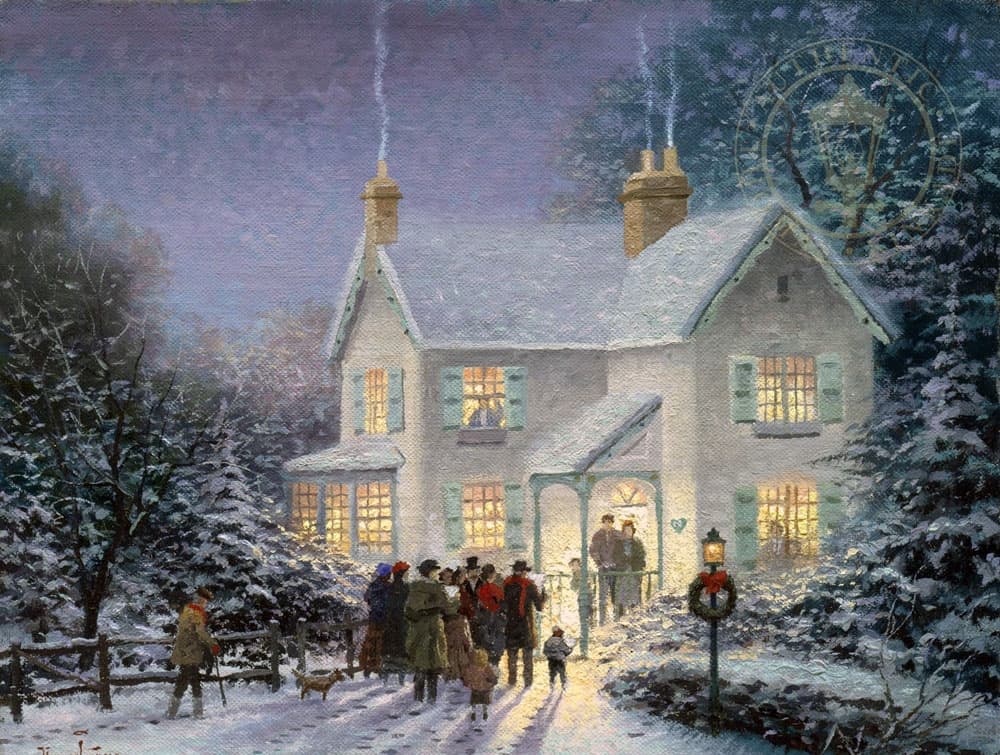 At the galleries of Thomas Kinkade Carmel, Monterey, and Placerville, California, we carry cozy wall art selections that will bring the spirit of Hygge into your home. Warm your house this winter with a beautiful piece of fine art.
What Is Hygge?
Hygge is a Danish word that describes a feeling of warmth, simplicity, and togetherness. Most of the examples you'll find online and in magazines take a minimalist approach to room decor with natural materials (like wood and stone) and bright colors. At the heart of Hygge's design philosophy, however, is the idea of evoking a particular feeling rather than replicating a specific look.
If you want to incorporate Hygge into your home decor, start by choosing artwork that makes you feel cozy and warm.
Where To Hang Hygge Wall Decor
You'll get the most out of Hygge artwork when you display it in places where your family and friends spend a lot of time. A painting of a welcoming country cottage in a bedroom can help you unwind and make guests feel at home. Nature scenes and sunset hues will bring your family closer in the den or around the dining room table.
Hygge Paintings From Our Collection
Cozy art is tricky to classify since what makes something cozy is different for everyone. If you're not sure where to start, look for artwork with lots of warm colors (rose, yellow, amber, etc.) and nostalgic subjects like favorite characters or small-town life. Our Plein Air paintings fit in nicely with the minimalist side of Hygge.
Visit Us In California Today
Are you interested in Hygge wall art for your home? Stop by one of our California art galleries today to see all of our paintings in person. Our expert art consultants are on hand to help you. Find the canvas art that speaks to you and the level of comfort you want people to feel when they enter your space.