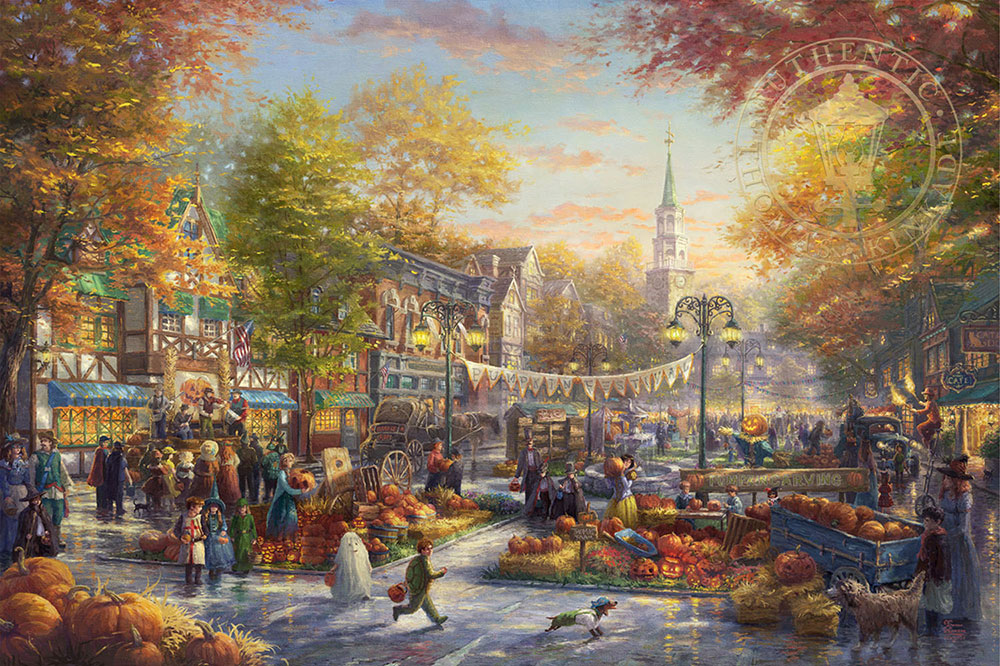 We want to help you celebrate the special moments in life with gifts for special occasions from one of our galleries. Treat your loved ones and yourself to limited edition canvas paintings that mark new beginnings, great accomplishments, and the simplest of joys. We look forward to showing you how the unique gift of art can brighten a space and create memories that last a lifetime.
Celebrating Milestones With Art
Whether it's a new baby or a new home, life is full of reasons to celebrate. In our galleries, we display canvas paintings to delight everyone on your shopping list. Just some of the special occasions our paintings are perfect for include:
Baptism And Christening Gifts
Birthday Presents
Gifts For Weddings And Anniversaries
Graduation Gifts
Gifts For Retirees And Veterans
Fine Art For A Lasting Impression
When you commemorate moments with the gift of art, you create a memory. Day by day, year after year, your gift will serve not only as a beautiful conversation piece but also as a gentle reminder that the recipient is thought of and cared for. You may consider the following paintings or browse our online collection for ideas, but be sure to stop by the gallery to find the perfect fit:
Paintings For Your Superheroes
If our nation's love affair with Batman, Wonder Woman, and Superman have taught us anything, it's that we love our superheroes. We watch our veterans returning home, our parents retire from years of hard work, or our teens celebrate another year of life in a world that can sometimes seem full of villains and dark days. We all have superheroes in our lives. Choose gifts from our exciting collection of Thomas Kinkade Studios and DC Comics collaboration paintings to inspire the people who inspire you.
Find Gifts For Every Occasion
Don't let one more Father's Day, christening, or wedding anniversary pass by without showing the people you care how much they mean to you. Celebrate these special occasions with the lasting gift of fine art from Thomas Kinkade. Stop by one of our galleries and let a friendly Art Consultant show you what's new today.