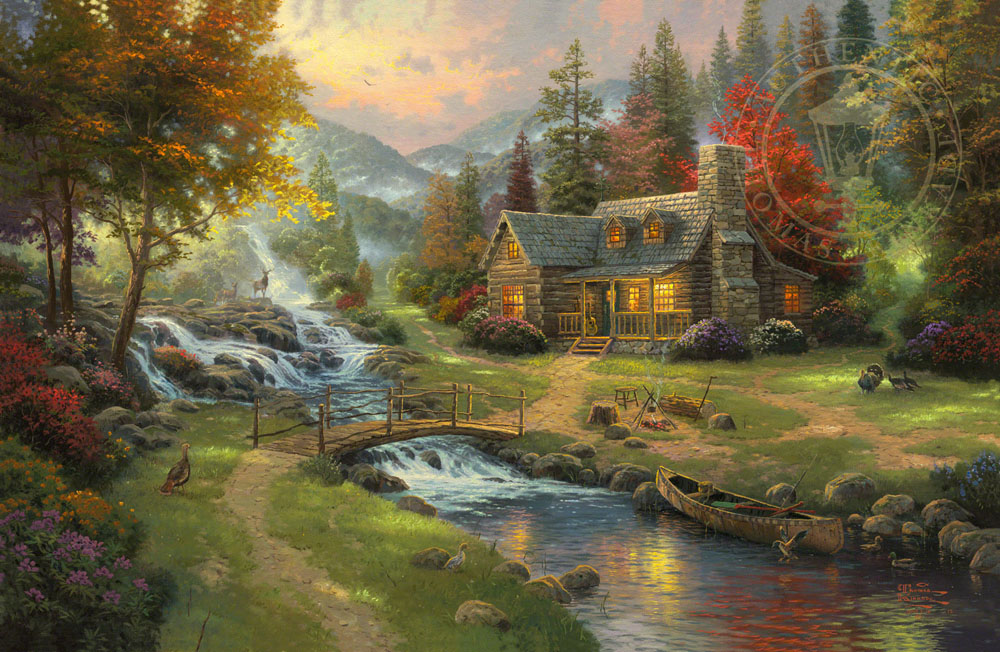 Our Thomas Kinkade Signature galleries in the Monterey Bay area, have high-quality fine art paintings on canvas by Thomas Kinkade and many other artists. Our fine art paintings on canvas add a level of class to walls that is hard to achieve with any other medium.
The Works You Love
The paintings we host at our Monterey Bay galleries are known throughout the world, and now you can have one of your own. Whether you're looking for a seasonal piece like a Christmas print, an inspirational piece, or an amazing Disney painting you will find a piece of fine art to fall in love with at our gallery. Some of Thomas Kinkade's best-known works are still available on canvas, just to name a few:
Not Just A Print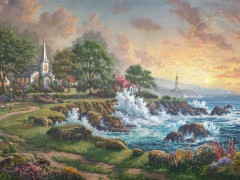 Our prints on canvas use the latest technology reproducing the work at the finest level of detail undetectable as a print by the human eye capturing not only the image you love but even the brushstrokes created by Thomas Kinkade. We print on high-quality canvas which is hand stretched onto a premium hardwood frame sure to last for many generations. Some of our special editions go a step beyond your typical giclée prints by having skilled artisans add hand-touched highlights with fine acrylic paints. No other print compares. A fine art painting on canvas is a true collectible, especially with the fine attention to detail each of our pieces comes with.
Your Assurance
Each Limited Edition Canvas is individually numbered which is applied directly to the back of the canvas. Each painting comes with a Certificate of Authenticity numbered and matched to the piece. We also take it one step further by adding an engraved brass nameplate. There will be no doubt you own a highly treasured and sought after Thomas Kinkade Limited Edition art on canvas.
See Fine Art Up Close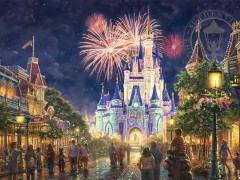 You can see many fine art paintings on canvas at one of our Monterey Bay galleries where you can see the level of detail and quality with your own eyes. You also have the opportunity to see the artwork in the various sizes we offer, from small accent sized canvases to large pieces suitable as an over the sofa focal point. Come visit with one of our Art Consultants at our local California gallery to find your favorite. What statement piece speaks to your heart?