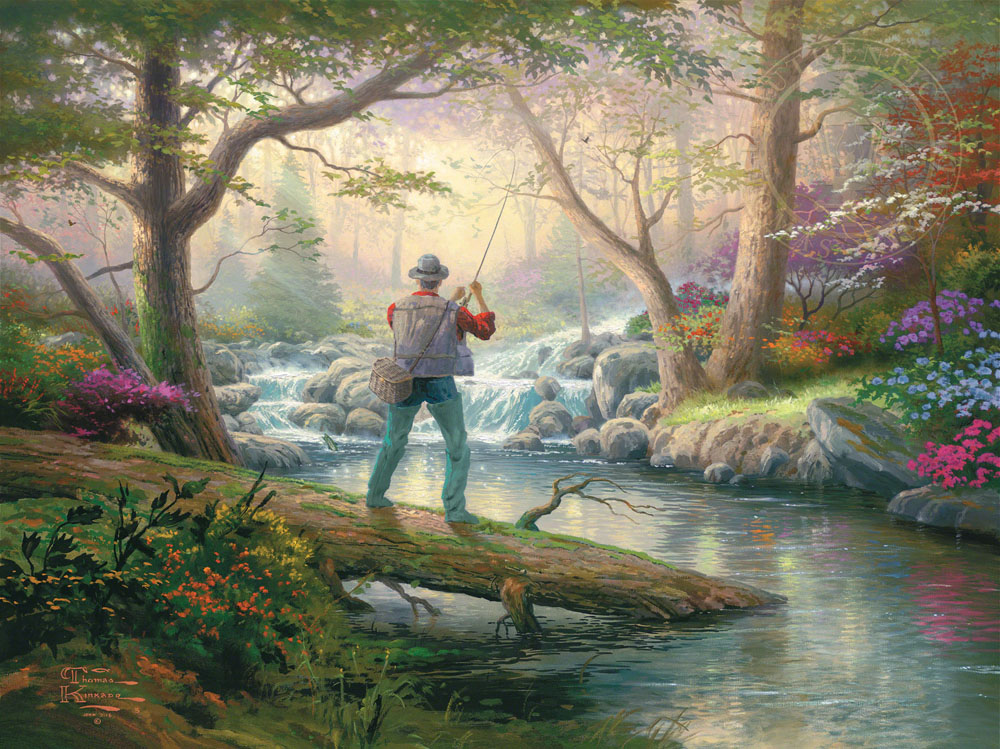 We invite you to celebrate this Father's Day with a meaningful painting for that special dad in your life. Bring light to his day with a piece by the Master of Light of himself, Thomas Kinkade. Our gallery is pleased to offer a wide selection of Thomas Kinkade's most beloved paintings, and we encourage you to visit us in person to discover which work of art speaks most to you.
A Gift For A Lifetime
Our Limited Edition prints are the finest quality meant to bring joy that lasts a lifetime. Share the excitement of one of the many special moments and places captured by Thomas Kinkade in his Sports and Outdoors series.
Some great gift ideas for Father's Day include:
Make This Father's Day Unique
Thomas Kinkade paintings make the perfect gift for dad, and our collection of sports and outdoors themed work is extensive. Visit one of our showrooms and our art consultants can help you discover what painting is a perfect fit for your dad this Father's Day.