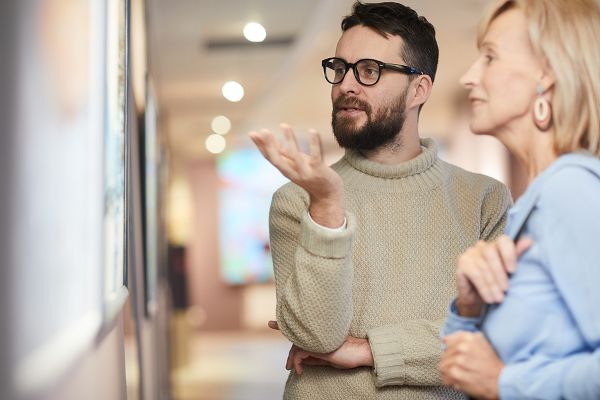 First-time art buyers may become overwhelmed by the many choices out there. While you can find something valuable on your own, working with a gallery can help you build a more cohesive collection. There are many benefits to working with a gallery like Thomas Kinkade Studios in California when considering paintings to buy.
1. Lean On Their Staff Expertise
The consultants who work in professional galleries often have a long history of collecting art themselves. They have years of education and have cultivated an interest in niches that might match your interest. These experts also bring plenty of other valuable insights to the table.
Up To Date On New Events
Attend Auctions & Expos
Can Make Good Recommendations
Knowledgeable About Both New & Popular Artists
2. Find Rare & Valuable Pieces
Once you connect with a consultant in a gallery, they know your preferences and the type of art you collect. This can prove to be invaluable when rare pieces come into the gallery. The consultant who works with you can contact you about the availability of these pieces. You might have a chance at purchasing the painting before someone else does.
3. Peruse A Large Selection Of Works
Most serious collectors have a large selection of artwork and a common theme in their collection. For example, some collectors will collect art by theme, gravitating toward still lifes or plein-air art from the 18th century.
The benefit of gallery versus single buyers is that the gallery carries a large selection of artwork of the same theme and a large number of pieces by the same artist, making purchasing an easier experience for the collector.
4. Opportunities To Meet The Artists
Many galleries hold events that allow collectors to meet the artists whose work they collect or to take classes from artists who offer them. Contact with artists is often limited, making the collecting process seem distant and impersonal. Being able to attend meet-and-greets and other events makes collecting fine art more personal and fun.
5. Authenticity Of The Artwork
Unfortunately, art forgeries and other art fakes are a downside of the art world. Purchasing fine art from a gallery ensures that each piece is authentic. The gallery will provide you with all the information you need.
Certificates Of Authenticity
Date Of Creation
Art Medium
Proof
Appraisal
Condition
6. Reputation In The Artworld
This goes hand-in-hand with the previous point. Reputable galleries only sell authentic work and have a good reputation among artists and the art world. If you want to know if a gallery you're looking at is legit, there may be information about the company with the Better Business Bureau and similar reporting agencies. They may have also been mentioned in prominent magazines and other similar publications.
Start Building Your Collection Today
You'll want to connect with a reputable gallery if you've just started collecting fine art. This gives you peace of mind because you'll know that the art you get is authentic. It also offers you the chance to meet the artists whose work you admire, making collecting a more enjoyable activity.
Talk to an art consultant today at Thomas Kinkade Studios in California. We can help you find the pieces you want to build a lifetime collection.