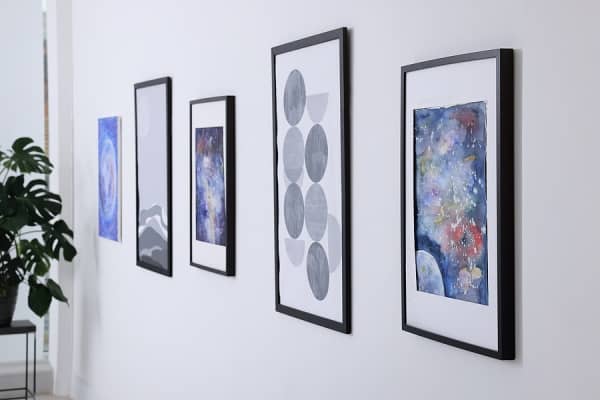 Prints are a great way to get started with collecting Limited Edition art. Artists and studios carefully craft museum-quality prints to make certain pieces more accessible and affordable to a broader audience.
That being said, you still have to act quickly, especially if the artist or subject is popular, because even though multiples are created, the print run is limited.
Tips For Collecting Limited Edition Prints
There Are Different Types Of LE Prints
Your Limited Edition Art Should Be Numbered
Framing Can Protect Your Investment
Display Art Prints With Preservation In Mind
1. There Are Different Types Of LE Prints
You could say that not all Limited Editions are created equal. Before making your purchase make sure you understand what Limited Edition means when it comes to the artwork, you are interested in. Is the print produced with museum-quality materials? Is it signed or hand-highlighted in some way?
Thomas Kinkade Studios releases collectible fine art in a wide range of Art Editions, for example. Artist Proof (A/P) and Estate Edition (E/E) paintings are far more limited in number than Standard Number (S/N) canvases. The designations say a lot about included extras and production techniques.
2. Your Limited Edition Art Should Be Numbered
Your LE artwork may include a date, a signature, or even a small sketch, but you'll want to ensure you see the number. Typically number 1/73 and number 53/73 will have the same value, but you'll want to make sure you can prove that by locating the number and showing proof of worth.
Limited Editions by Thomas Kinkade Studios include an individually numbered Certificate of Authenticity matched to your art purchase.
3. Framing Can Protect Your Investment
Once you've chosen a Limited Edition print and are ready to make your purchase, don't forget to ask about framing. Museum-quality frames protect your new artwork from creases, tears, accidental spills, and damage from lower-quality framing materials.
4. Display Art Prints With Preservation In Mind
Hanging your new prints can be so rewarding. You finally get to step back and enjoy your collection. Take advantage of the time you spend in the gallery or with your Art Consultant to get familiar with how and where you should hang your artwork.
Carefully considering things like moisture, UV exposure, lighting, heat, and potential pests can help you ensure this purchase lasts for generations.
Shop Limited Edition Prints In California
Ready to add Limited Edition art to your collection? Stop by the Thomas Kinkade galleries of Carmel, Monterey, and Placerville, California, today. We offer a wide range of favorites, from Disney art to Christmas paintings in various sizes and Art Editions to fit every budget and every taste.
Our friendly, knowledgeable Art Consultants look forward to helping you start or expand your collection and will answer any questions you may have.