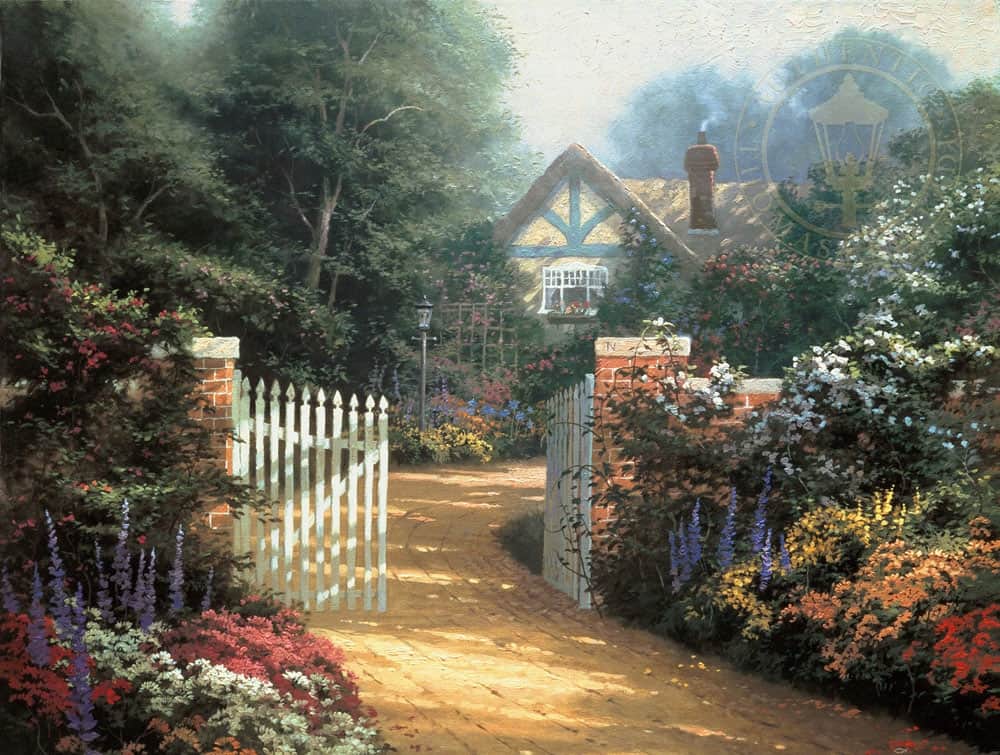 Give grandma the gift of a beautiful painting from your California Thomas Kinkade art galleries in Carmel, Monterey, and Placerville. We are happy to help you find the perfect artwork for your grandmothers, no matter their personalities and tastes.
If you need an extraordinary Christmas gift, an impressive birthday present, or just a fun gift that shows your appreciation for your grandmother, we have a selection of beautiful fine art that's sure to impress.
A Gift As Unique As She Is
Finding unique gifts for grandma can be a challenge. You want something meaningful that she will love and appreciate, but she likely already has an entire lifetime of possessions. What about Limited Edition fine art? Thomas Kinkade paintings quickly become treasured keepsakes.
In our California art galleries, you can find wall art that reflects her passion and the things that are important to her at this stage of life. This lovely piece of room decor can be the start of an amazing collection.
Art For Your Country Gal
If your grandmother is a small-town girl or she loves that quiet, idyllic countryside, she will enjoy a piece of canvas art showcasing the country and simple, hometown life. We have a large selection of paintings showcasing this nostalgic way of living.
Loving The City Life
If your grandmother prefers the hustle and bustle of city life over the countryside, then a stunning cityscape painting would make a thoughtful gift. Our paintings on canvas showcase many cities around the world.
Paintings Of California
We have a popular collection of home decor perfect for any California girl. San Francisco, Lombard Street II and City by the Bay are two of our paintings that feature the iconic City By The Bay.
Wine Country Living and Rainy Day in Carmel showcase this beautiful state and are sure to leave a smile on any California lover's face.
Religious Artwork
Does your grandmother take great pride and comfort in her spirituality? If so, wouldn't she be delighted to receive a piece of fine art reflective of her beliefs? We have an excellent selection of wall art featuring places of worship and religious themes sure to please any devoutly religious grandmother.
Nature's Beauty Captured On Canvas
There is a reason why landscapes, gardens, and animals are often seen as the subjects of fantastic artwork. They are beautiful and offer serenity and calmness that can often be felt through the canvas. Gazing at a lovely garden, sweet wildlife, or a stunning natural setting can transport grandma from her home to the great outdoors in a matter of moments.
Landscapes:
Gardens:
Animals & Birds:
Find Thoughtful Gifts For Grandma In California
Find the ideal painting for your favorite grandma at the Thomas Kinkade art galleries in Caramel, Monterey, and Placerville. Contact us or stop by one of our convenient California locations today.