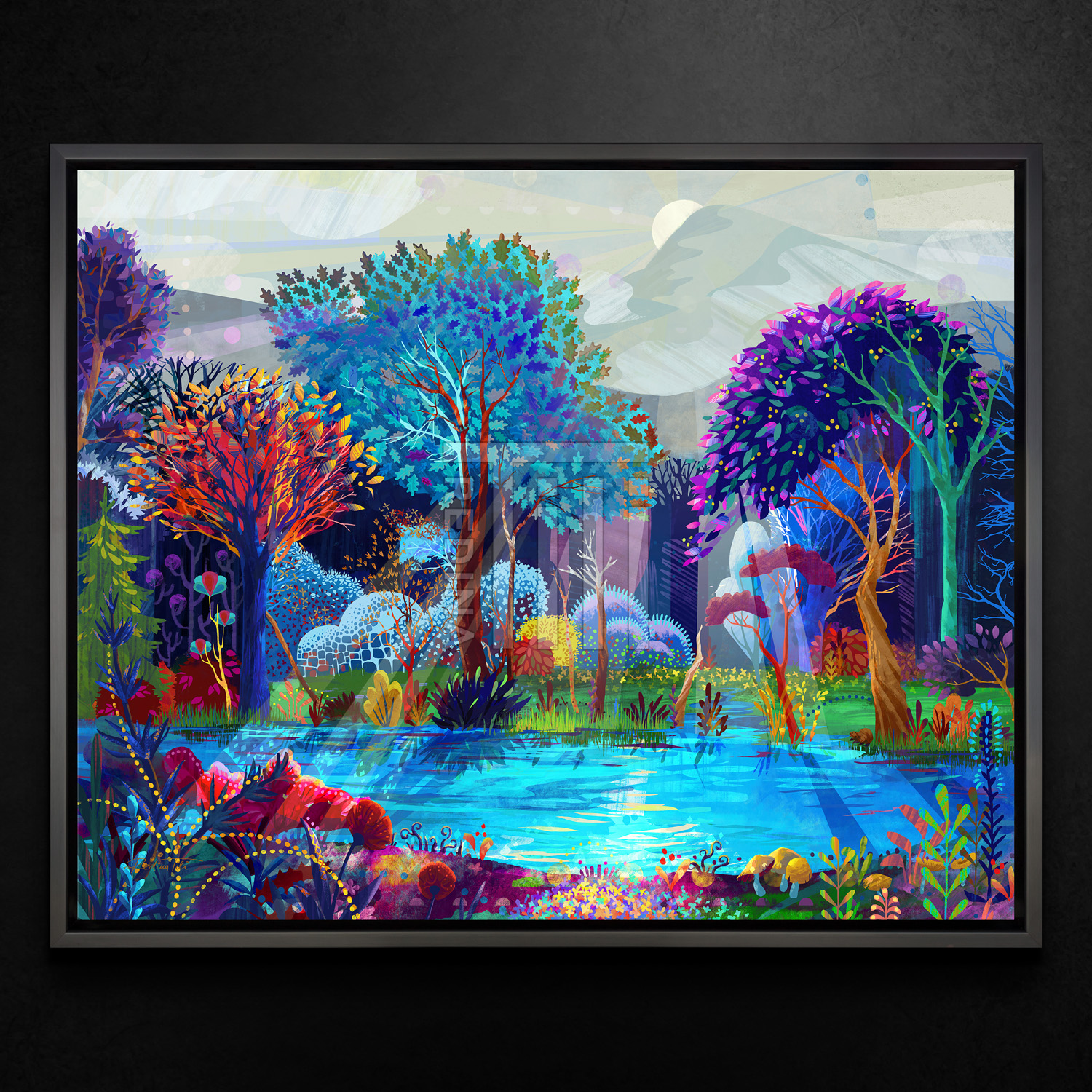 Art Notes
The sun must have its favorite place to set and rest like all of us.
I believe this is it.
After a long journey, the fireball cools down between the lash fields, shuts its eyes with an array of colors and falls asleep with the soothing sound of mountain water spring.

Copyright: WHERE THE SUN SETS BY REDINA TILI © 2018 ART BRAND STUDIOS, LLC, ALL RIGHTS RESERVED.
Title Where The Sun Sets – Metal Framed
Painted 2018
Published 2018
Collection Awakening Collection