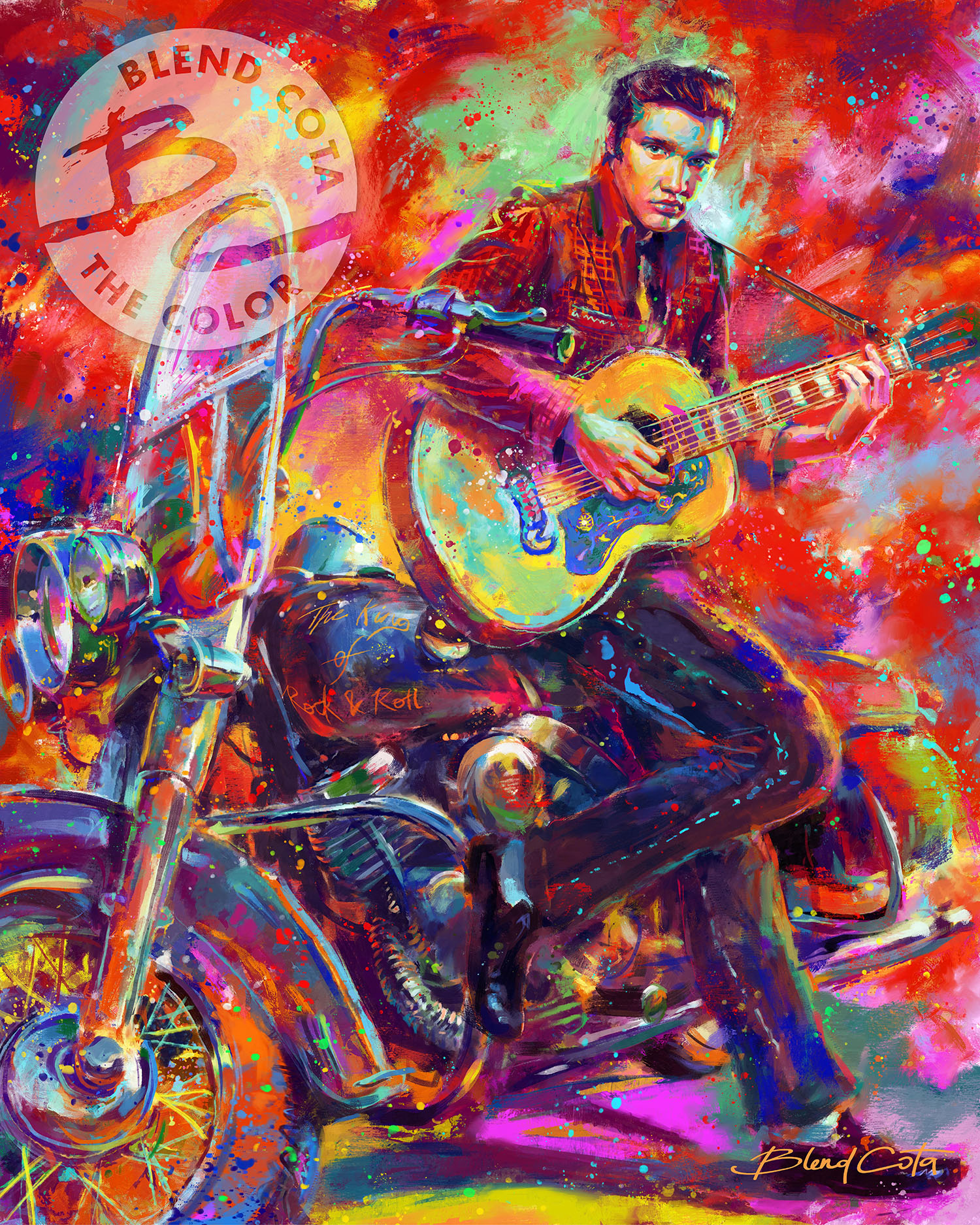 Art Notes
Motorcycles were a lifelong passion for the King of Rock and Roll.  I understand the incredible sense of freedom Elvis felt every time he climbed on to a bike and roared down the highway.  In this image, the colors of freedom, music, and power electrify this American icon.
Highlights
Inscribed on the gas tank is the mark of the King of Rock and Roll.
The vibrant colors of orange, green, and yellow are a nod to the popularity of these colors in the late 1950's.
Copyright: ©Elvis by Blend Cota, Elvis™ and Elvis Presley™ © 2017 ABG EPE IP LLC © Blend Cota © 2017 Art Brand Studios, LLC, All Rights Reserved
Title The King Of Rock 'N' Roll
Published August 2017
Collection The Color
Also available in several open edition formats.