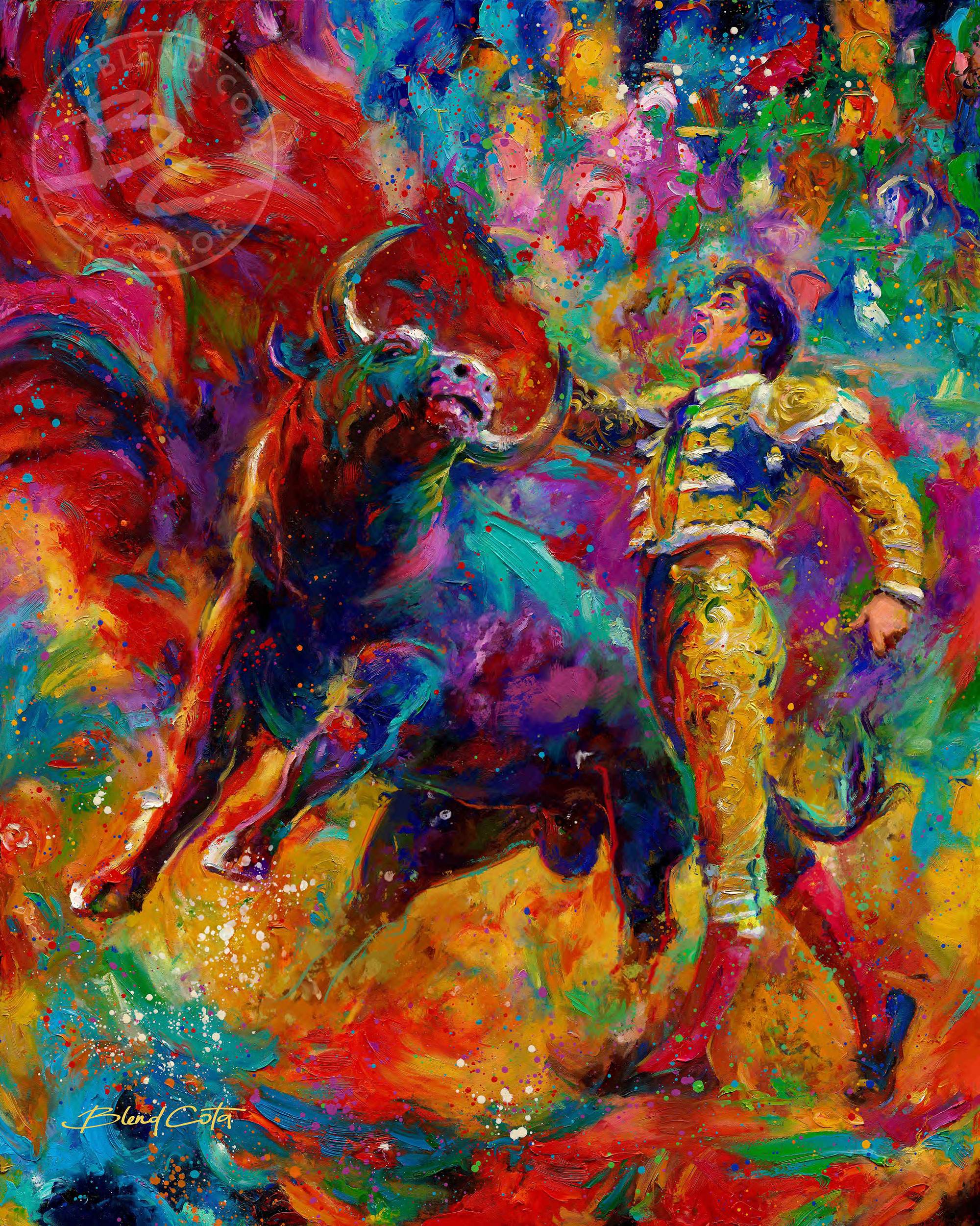 Art Notes
I wanted to capture the colors of strength, confidence, and success in this powerful piece. The fearless bull overpowers the painting as he prepares to charge mightily into the unknown while the matador calmly focuses on his task, to entertain the packed crowd. The multicolored background is filled out by the loud cheering crowd.
HIGHLIGHTS
The red hues of the Capote de Brega (cape) are blurred as
the lighting quick reflexes of the matador easily evades the
changing beast.
The bullfighter's traditional torero costume is distinguished
by the gold of the traje de luces (suite of lights).
Copyright: THE BULLFIGHTER © BLEND COTA © ART BRAND STUDIOS, LLC, ALL RIGHTS RESERVED
Title The Bullfighter
Published January 2018
Collection The Color