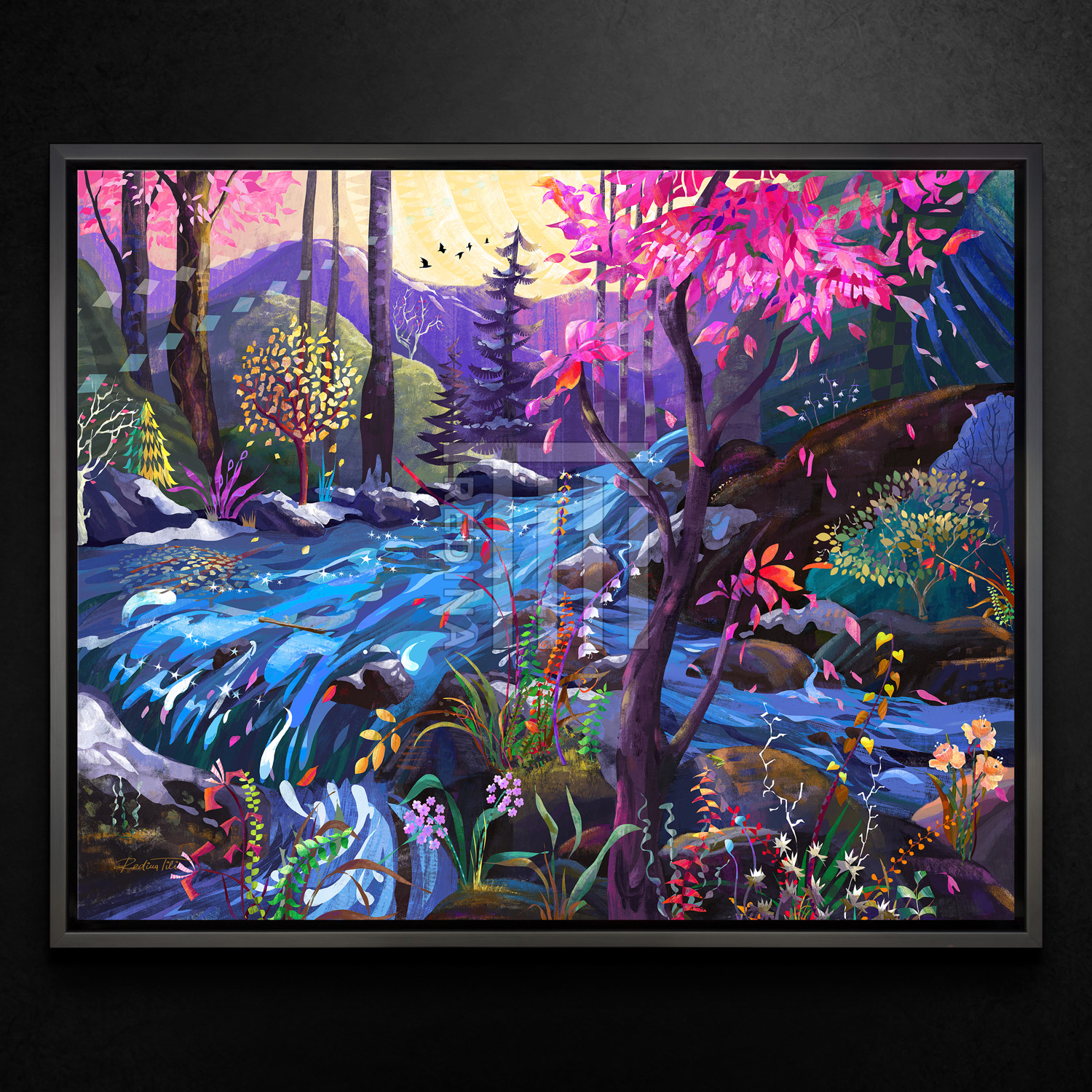 Art Notes
There are times when you find yourself sitting on a rock by the water and just looking at the stream move and the light touch the tips of the waves.
It is so mesmerizing and comforting that you can easily close your eyes a bit and feel your mind slowly move far away from reality.
Copyright: STREAMS OF DREAMS BY REDINA TILI © 2018 ART BRAND STUDIOS, LLC, ALL RIGHTS RESERVED.
Title Streams Of Dreams – Metal Framed
Painted 2018
Published 2018
Collection Awakening Collection